How to stay anonymous online
Pretty soon, just about everything we do on the Web will be logged, analyzed, and used for things outside of our control. Here are some ways to help stop that.

Cellphone calls during blood pressure readings may skew results

New Italian research offers some cautionary advice for patients with high blood pressure: The next time you take a blood pressure reading, turn off your cellphone.

Six tips to bombproof your password
How can we make our passwords more hack-resistant and manage all the passwords we need?

Facebook cuts off Social Roulette, app with 1-in-6 chance of killing your Facebook account
True to its name, Social Roulette is a game of roulette in which you're gambling your digital life. After giving the app permissions, you then take a one-in-six chance of letting it delete your Facebook account.

Emergency medical cat care at your fingertips
In recent years, veterinarians have stepped in to provide a quick, cost-effective place on the Internet for owners to have their questions answered and get solid advice no matter the time of the day.

Nearly half of high schoolers text while driving
Close to half of U.S high school students text while driving, a habit that dramatically increases their risk of getting into a potentially fatal car crash, a new study shows.

How to handle and prevent identity theft
Every year, identity thieves misuse the personal information of more than 11 million Americans. This makes identity theft one of the fastest-growing crimes in the country.

Browser extensions that save you money
There is a widening range of online tools that have been designed to help save hard-earned cash. The following Internet browser extensions have achieved popularity among consumers, thanks to a series of unique and practical benefits.

Violent video games may numb players to brutality
Teenage boys who play violent video games for hours on end may become desensitized to the brutality, a small new study finds.

Will a spotless inbox really supercharge your productivity?
Inbox Zero is the theory that an empty e-mail inbox is good for peace of mind and productivity. So is it?

Senate passes online sales tax bill
We're one step closer to mandatory online sales tax collection. Next, the bill moves to the House.

Best iPhone 5 accessories
When it comes to iPhone 5 accessories, the options just keep on coming, and there are a lot of little extras that can really improve your experience. We cover everything from Bluetooth headsets for your iPhone 5 to touchscreen friendly gloves.

Man arrested after selling his grandson on Facebook
Facebook is basically integrated into every part of our lives. You use it to catch up on friends' lives, meet people, find events, message people but it's also a place where people go to sell live human babies online.

Scan these smart pajamas to launch a bedtime story for the kids
Using the camera on a smartphone or tablet, a parent or child can scan one of forty-seven dot patterns printed on kids pajamas to launch a story.

Can you feel empathy for a robot?
A robot might tidy your kitchen some day, but how will you feel about the mechanical member of the household?

There was no White House bombing; AP's Twitter hacked
If you're wondering why the Associated Press tweeted that there was an explosion at the White House, it's because its account was hacked.

Facebook Home reaches 500,000 downloads, but has a sad, 2-star user rating
Mobile analyst Ben Evans has noted a milestone of 500,000 Facebook Home downloads since the service launched on Google Play.

Smart fabric turns people into electronic chameleons
A group of researchers is investigating ways to weave electronic fabric into clothes to allow the clothes to become "smart garments" – clothes that could change the way they look.

The IRS may be snooping through Facebook and Twitter to nab tax evaders
Not every tax payer will get flagged and audited. But if you do, here's one piece of advice: Your social network activity better back up what you've submitted to the IRS or else you could be in a world of financial hurt.

Plan your social media afterlife with Google's creepy new feature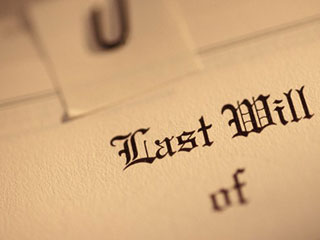 Image courtesy of Digital Trends


Google announced a new plan for what happens to your data after you die on its Google Public Policy Blog today.

Banner ads suck, say guys who invented banner ads
It's safe to say that no one likes banner ads – no one, not even the creators of banner ads themselves, who admit to regretting their invention in the first place.

Behind the lens with a paparazzi prowling L.A. for celebrity prey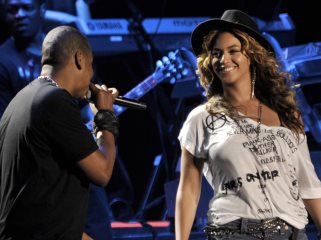 (Image courtesy of Digital Trends Giles Harrison, London Entertainment Group)


Giles Harrison is well aware that you probably don't like him. As a celebrity photographer for almost 20 years he knows how his line of work is perceived in the public eye.

Our favorite income tax apps for iPad
The big deadline to file your income taxes with the IRS is Tuesday, April 17. Though it's still a bit limited, the tax app selection for iPad is better than any other platform.

Happy Birthday! The first mobile call was made 40 years ago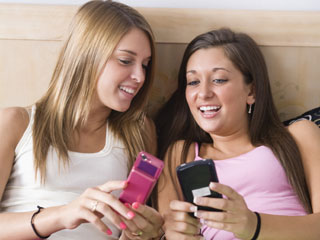 Thinkstock Images / Comstock / Thinkstock.com


Can you believe it's been 40 years since the first cell phone call was made?

FireMe! keeps you from tweeting your way to the unemployment line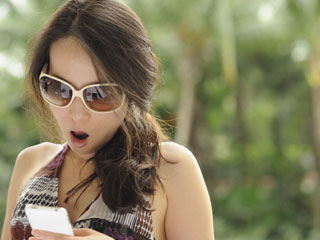 iStockphoto.com


Thanks to social media, there are an ever-increasing variety of ways for us to say things we can't take back – because people can screen grab them.

Don't click that link! New Facebook spam features child porn and an account-controlling virus
This type of occurrence is bound to happen again, and the more you know, the better.

More than a third of all recorded DVR content is never viewed
The DVR is the source of annoyance in many households.

IBM's Watson supercomputer has a new job, as a lawyer
According to a team of college students, Watson's next field should be legal research, where it could be tasked to sift through old court records, digital evidence, and relevant articles.

iPad Mini problems: What users complain about most
Problems with your iPad Mini? Here are the biggest issues users complain about.

No meteors are about to hit Earth, but Mars on the other hand . . .
NASA is now suggesting that Mars is the real target for a close call with an age-old comet.

Confessions of a terrified telecommuter
Yahoo has killed telecommuting for its employees to bring the aging Internet giant back into fighting condition. If you work remotely there's only one reaction to this news: fear.

Google's new video makes you want Project Glass even more
If you're not all that excited about Google's Project Glass, then you may change your mind after seeing the company's latest promotional video, entitled How it Feels [Through Glass].

ISS astronaut Chris Hadfield tweets stunning photos and records live music ahead of Google+ Hangout
At the end of the Febuary astronaut Chris Hadfield is set to take part in NASA's first ever live Google+ Hangout from the ISS with fellow astronauts Kevin Ford and Tom Marshburn.

Why iWon't buy Apple's rumored iWatch
Rumor has spread that Apple is experimenting with watch-like designs made of curved glass. Yep, Apple's making an iWatch. The thing is, why do we need an iWatch anyway?

Why the FCC's "free super Wi-Fi" plan is probably too good to be true
The FCC is planning a free "super Wi-Fi" across the U.S. that could let consumers "make calls or surf the Internet without paying a cellphone bill every month." Sadly, it's probably too good to be true.

Super Bowl: 7 apps to make your second screen a football oracle
Double down on your football diet with these second-screen apps for turning your phone or tablet into a command center for stats, virtual gambling and even trash talk.

Robotic 'Alpha' machine can produce six hamburgers a minute
Definitely an interesting way to get your hands on a quick hamburger, the Alpha robotic assembly line will make your burger to order without a single cook.

Before Facebook Graph Search launches, scrub your profile with Facewash
You're bound to have embarrassing photos or comments hidden in your Facebook profile. So before Graph Search digs up your dirt, use Facewash to find posts that should stay forgotten.

Batten down your privacy settings; here comes Facebook Graph Search
Privacy advocates believe Facebook's new Graph Search feature may create a "discoverability problem" for users.

Best new tech from CES 2013
After six days scouring Las Vegas for the best of best in technology at CES 2013, here are the gadgets people can't seem to stop talking about.

How computers are about to get better at CES 2013
What should you expect to see coming out of one of the largest tech shows of the year? Here is a look at five computing trends likely to steal headlines at CES 2013.

Cloaking devices, self-driving cars and other sci-fi wonders destined to become real in 2013
The future is now. With the year just starting, Digital Trends looks at some of the sci-fi tech that's already becoming science fact.

The best memes of 2012. Period.
Nothing quite measures the Internet's pulse like a good meme, and thankfully 2012 was full of them. Thanks for the laughs, memes of 2012. You will live on in our hearts forever.

Top 10 Blu-ray scenes to show off your home theater
Check out some of the best movie scenes for showing off you hot home theater system.

Gift guide for the modern day conspiracy theorist
There's no harm in getting friends and family prepared for the apocalypse, right?

The Instagram exodus that didn't, and won't, happen
Instagram's new Terms of Service earned some panicked responses from its users -- but the truth is you probably wouldn't have stopped using it anyway.

Anonymous attacks Westboro Baptist over threat of Newtown protest
Unleashing a hefty dose of digital vigilantism on the Westboro Baptist Church, Anonymous is attacking over exploitation of the Newtown tragedy.

Holiday gift guide for the anti-Apple fanboy
Got that someone on your list who refuses to join the Apple bandwagon? No worries, these are the gadgets made for geeks against Macintosh.

A few things to consider before enabling Facebook Photo Sync
Before you sync your smartphone photo gallery to your Facebook, consider a few of the privacy and security implications.

Can excessive cellphone use become an addiction?

Can an obsession with your cellphone rise to the level of an addiction? Two researchers who headed a recent study think so.

Robot uprising? Cambridge University team to assess threat posed by AI
Researchers at Cambridge are taking seriously the potential threats posed by the likes of artificial intelligence and biotechnology with the Centre for the Study of Existential Risk.

Too much texting, Facebook time may lower college women's grades
Media use is a serious distraction for college freshmen, with a new study finding young women devote up to 12 hours daily on pursuits such as texting, posting status updates and surfing the web.

Google sees more government snooping in first half of 2012
Those who use Google and have reason to be worried about the authorities knowing what they're up to should be worried. Government requests for user information are up yet again.

Skyfall: Your guide to gear up like James Bond
Many of the gadgets Bond will use in Skyfall are already available to buy -- if you have a Bond budget. Prepare your lusty eyes over these one-of-a-kind pieces.

8 things you think you own, but don't
The rise of digital goods and software gadgets has thrown a wrench in the concept of ownership. Here are eight products that, even though you paid for them, aren't entirely yours.

Review: Windows 8 tries to unite two worlds and ends up botching them both
Microsoft attempts a precarious balance between what worked in the past and what's needed for the future with Windows 8, but ends up coming up short on both.

iPad Mini: Apple enters the budget tablet market … with the most expensive budget tablet
The iPad Mini has long been considered to be Apple's response to the Nexus 7 and Kindle Fire HD, a product it designed to capture the lower-end of the market.

Messages to neighbors via Wi-Fi network names a growing trend
An increasing number of computer users setting up Wi-Fi in their homes are reportedly sending out messages to annoying neighbors via their wireless network names.

U.S. smartphone owners pay 3-10 times more for 4G LTE data
According to a recent study, Americans pay three times as much for their LTE network service than most Europeans -- and nearly ten times more than what Swedish citizens pay.

Skydiver Felix Baumgartner jumps from the edge of space -- and lives to tell the tale
Extreme skydiver Felix Baumgartner jumped from the edge of space before landing safely back on Earth eight minutes later.

Best iPhone apps for moms
Check out the five apps one mom can't live without.

Best cameras under $300
You don't need to take out a second mortgage for a DSLR to take great photos. Here are Digital Trends' favorite cameras that will do it for under $300.

Election apps to help make your 2012 decision
The 2012 election is upon us, and here are some Web and mobile apps to help you make your voting decision, keep track of results and show off your freedom of speech.

Best Halloween apps for Android phones
Digital Trends rounds up apps to help you with your costume, horror movie apps, scary story apps and more in this top ten Halloween Android apps list.

iPhone 5 tips and tricks

Just bought an iPhone 5? This guide will help you make the most of your new phone with a myriad of helpful features you may not know your phone has.

Facebook now has 1 billion active users
We knew this day was coming, and now it's here: Facebook has officially surpassed 1 billion active users.

Best cheap smartphones
Digital Trends picks their favorite budget smartphones on the four major US wireless carriers. These phones may be cheap, but they're still good.

Google Maps now lets armchair scuba divers explore the Great Barrier Reef
Google's Street View mapping service now takes you under the ocean waves, with stunning 360-degree panoramas of unique spots such as the Great Barrier Reef.

Do smartphones and tablets grant us more time away from work, or less?
Mobile technology has the capacity to liberate us from the punch clock, but instead, most of us elect to drag on our work days voluntarily. When is enough enough?

HTC unveils Windows Phone 8X and 8S
HTC jumps in bed with Windows Phone 8 in its new 8X and 8S handsets.

Apple iPhone 5 unveiled in San Francisco

Apple has announced the iPhone 5 during its highly anticipated press conference at the Yerba Buena Center for the Arts in San Francisco.

Could Internet addiction be genetic?
Not only is Internet addiction a legitimate compulsion, it may have the same genetic component as nicotine addiction, a new study suggests.

One million Apple iOS device identifiers stolen from FBI laptop
A file containing one million Apple UDID codes has been leaked, after it was allegedly stolen from an FBI agent's laptop earlier this year.

Mars rover Curiosity and will.i.am collaborate to inspire students to "Reach for the Stars"

Tastemaker will.i.am, best known for his work with The Black Eyed Peas, has collaborated with NASA to transmit a song to Earth from the surface of Mars.

How Apple's victory over Samsung will affect you
Digital Trends goes over the many ways Apple's $1 billion victory over Samsung could hurt Android users, and a few ways it could help.

11 amazing brain-controlled devices that are already here
Brain-computer interfaces are quickly becoming more advanced and accessible, and some of the ways they're being used are truly mind-boggling.

RoboWorld Cup: Usain Volt taking on world's best robot athletes
The Olympics may already be a distant memory, but the RoboWorld Cup is happening right now, and what's more, Usain Volt is going for gold.

Hold your breath: The hottest phones you can't buy yet
Digital Trends lists the smartphones rumored to come out in the next few months, including the new iPhone and Windows Phone 8 devices.

Facedeals checks you into places using a camera and Facebook facial recognition software
Ideal for deal hunters or anyone obsessed with Minority Report, a new concept on the Facebook check-in adds facial recognition into the mix.

LA restaurant offers discount to diners who give up their phone during meal
A LA restaurant is offering a 5% discount to diners willing to hand over their handset for the duration of the meal. The owner says he wants people to connect again.

Twitter users sent more than 150 million Olympic tweets
The true winner of the London Olympics? Maybe that was Twitter, which found itself setting new records throughout the entire two week run of the XXX Summer Games.

Can Twitter save NASA?
As Curiosity collects data on Mars, the rover's Twitter banter is stoking flames of publicity back on Earth, which may be the key to keeping the space program alive.

12 things NASA's Curiosity rover hopefully won't find on Mars
NASA has sent its Curiosity rover to study the Red Planet, but what if it finds something sinister? Here is a list of 12 things that Curiosity will hopefully not find on Mars.

NASA's Curiosity Mars rover: 5 surprising facts
NASA's $2.5 billion Curiosity Mars rover has landed, and is beaming photos of the Red Planet back to Earth. Here are five surprising tidbits about the car-sized space robot.

Adorable real-life Wall-E robot is sure to tug at your heart strings
Wall-E has been brought to life by hobbyist Mike Senna, and the attention to detail must be seen to be believed.

Why you shouldn't fall for the cellphone upgrade trap
Will the latest superphone save you time, organize your days and make you the life of the party any more than your last phone? Probably not.

Stalkbook: View any Facebook profile information even if they're not your friend
An MIT graduate has developed a creepy app that will allow you to see personal information about a Facebook user that's not your friend.

Strangest iPhone accessories
The iPhone has thousands of completely normal docks and accessories, but what about the oddballs? Digital Trends lists their favorite weird, strange iPhone accessories.

Verizon CFO hints at the release date of the iPhone 5

Likely mentioned as a teaser for current and potential Verizon investors, Verizon management is attempting to build interest in the fourth quarter launch of Apple's new iPhone.

Man allegedly assaulted by McDonald's staff for wearing digital glasses
Digital glasses pioneer Steve Mann was enjoying a vacation in Paris with his family recently when staff at a McDonald's there allegedly assaulted him for wearing his high-tech headgear.

$24,000 will get you a full zombie survival kit for the impending apocalypse
Scared for the zombie apocalypse but not sure where to begin your safe passage? Here's all the gears you could possibly ever need.

Facebook scans chats, comments looking for criminal behavior
Potentially a privacy concern for all Facebook users, the social network has been using a scanning tool that analyzes comments and chat logs looking for criminal activity.

Yahoo hacked: Details of 453,000 users exposed online
Hackers have posted email addresses and passwords of more than 450,000 Yahoo users, saying the web company should take it "as a wake-up call, and not as a threat."

Verizon's Share Everything plan explained
Digital Trends explains Verizon Wireless's complicated new Share Everything plans, a completely new mess of rules and prices all Verizon users are going to have to know.

250,000 people were set to loose Internet access due to DNSChanger
The DNS Changer Working Group setup a special site to allow people around the world to check and see if the malware is on their personal or work computer.

Opinion: Why Facebook is better off without preteens
Preteens shouldn't be allowed on Facebook, but not just for their own safety. It's the rest of us who need to be worried.

God goes digital: UK hotel replaces Bibles with Kindles
When guests arrive at Hotel Indigo in Newcastle, England, they'll find in their room all the usual supplies – towels, soap, shampoo, hangers, writing paper. The Gideons Bible, however, now comes in the form of a Kindle pre-loaded with the religious text.

Tweeting at work? You might be driving your boss (and coworkers) crazy
How much bandwidth is used by workplace Tweeting - and is it enough of a problem to actually be a problem? Maybe not, but that doesn't mean that it doesn't impact the workplace in other ways.

Is taking tech on vacation an intrusion or improvement?
From poolside smartphones to on-demand movies anywhere, technology has changed what it means to "get away from it all," for better and worse.

Burritobot asks: Would you eat a burrito made by a 3D printer?
What if you walked into your local Taco Bell only to find a touchscreen app and a robot making your meal?

Bluetooth device and iOS app ensure you never lose your keys again
The Kickstarter project vows that you'll never misplace your keys again by using a Bluetooth 4.0 device and iOS app to locate the lost item.

Supposedly leaked document outlines Xbox 720 plans
Though it should be taken with a grain of salt, a newly discovered document holds some very interesting ideas about the next Xbox.

J.K. Rowling brings Harry Potter to Sony's Wonderbook: Book of Spells
One of the most surprising revelations from Sony at this E3 was the involvement of J.K. Rowling with the Move-based Wonderbook.

Apple's new iOS 6: What you need to know
The Apple overload has hit, and Digital Trends is pinpointing the big, new iOS 6 changes hitting your iPhone this fall.

Prometheus tech: How close are we to having it?
These five pieces of sci-fi tech are probably closer than you think to becoming reality.

How to buy a camcorder
From palm-size pocket cams to full-fledged camcorders, here's how to choose a video camera that will work for you.

Should humans colonize Mars?
A Dutch company has announced its plants to colonize Mars, turning the red planet into an alternative society for humans... but should they?

LinkedIn: 6.5 million encrypted passwords leaked as iOS app comes under fire
LinkedIn's having a bad day. Amid reports of privacy problems with its iOS app, 6.5 million hashed passwords leaked on to the Web.

Googling how to commit murder is the easiest way to get arrested
Social media activities in our daily lives come almost instinctively, but before using it to a commit a crime, this Florida couple should have done a better job covering their tracks.

Teenage girl posts picture of cash on Facebook, family robbed within hours
Quickly attracting unwanted attention from criminals, a teenager in Australia failed to use her common sense when posting a photo on Facebook.

Flame, the world's most dangerous cyber weapon, discovered in Middle East
Cybersecurity experts have uncovered the so-called "Flame" malware, the largest and most dangerous piece of spyware known to man.

LG's 55-inch OLED TV gets coming out party in Monaco
Get an up-close look at LG's new 55-inch OLED TV.

"Ring of Fire" solar eclipse captured in time-lapse video
In case you missed the annular eclipse you can catch the whole thing courtesy the efforts of science teacher Cory Poole.

The best camping gadgets for technology lovers
Today's explorers want to stay connected even in the wilderness. And they can thanks to a wide range of products that let campers stay in touch with music, media content and more.

Is it a boat or a plane? The Flying Hovercraft is both!
Hovercrafts that float slightly above surface are so last year. The Flying Hovercraft takes things to new heights.

Verizon roadmap leaked: iPhone 5, Galaxy S III, more Razrs and a giant phone from HTC
A few of Verizon's upcoming phones have leaked including the Galaxy S III and other top devices. Here's the list.

New laptops compared: How long will your battery last?
Digital Trends breaks down the battery life claims of laptop manufacturers to find out if they're all hype or legit benchmarks.

FBI: Web will go dark for 350,000 infected Internet users starting July 9
For 350,000 unsuspecting Internet users infected with the DNSChanger malware, the Web will cease to function on July 9. Here's why, and how to check your PC before zero hour.

Lessons learned from a lifetime of gaming
This is your brain on Oregon Trail. And guess what? Gaming isn't the violence-inducing waste of time it's sometimes made out to be.

Does "iPhoneography" inspire beginners or dumb down photography?
Digital Trends' staffers Molly McHugh and Jeffrey Van Camp argue over the merit of the smartphone camera.

Flying car lands at New York Auto Show, complete with hefty price tag
The production prototype of the Transition flying car took its first test flight recently, bringing closer to reality the possibility of flying home from work and parking in the garage.

Apple announces the new iPad: Retina display, 4G & the iPhone 4S camera
Apple has unveiled its latest iteration of the iPad, which comes without a new name but plenty of huge upgrades.

With the Zero-G Cup, astronauts enjoy real cup of tea aboard the International Space Station
Living and working in a zero-g environment is challenging enough, without having to endure drinking everything through a straw. But with this "zero-G cup," it appears even astronauts can now enjoy a true cup of tea.