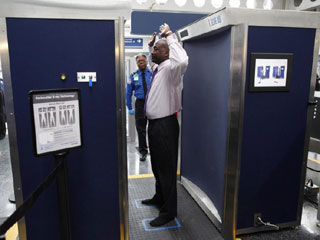 © Image courtesy of Digital Trends

Pizza on Mars: NASA funds development of 3D printer that can knock out pizza
NASA has awarded a mechanical engineer a grant worth $125,000 to help him create a 3D printer for food.

How to stay anonymous online
Pretty soon, just about everything we do on the Web will be logged, analyzed, and used for things outside of our control. Here are some ways to help stop that.

Six tips to bombproof your password
How can we make our passwords more hack-resistant and manage all the passwords we need?

Facebook cuts off Social Roulette
True to its name, Social Roulette is a game of roulette in which you're gambling your digital life. After giving the app permissions, you then take a one-in-six chance of letting it delete your Facebook account.

7 bizarre Airbnb rentals that are almost too weird to believe
Weird accommodation options are part of Airbnb's charm, so we'd like to propose seven current listings that should be verified immediately.

Will a spotless inbox really supercharge your productivity?
Inbox Zero is the theory that an empty e-mail inbox is good for peace of mind and productivity. So is it?

Best iPhone 5 accessories
When it comes to iPhone 5 accessories, the options just keep on coming, and there are a lot of little extras that can really improve your experience.

Man arrested after selling his grandson on Facebook
Facebook is basically integrated into every part of our lives. You use it to catch up on friends' lives, meet people, find events, message people but it's also a place where people go to sell live human babies online.

Scan these smart pajamas to launch a bedtime story for the kids
Using the camera on a smartphone or tablet, a parent or child can scan one of forty-seven dot patterns printed on kids pajamas to launch a story.

There was no White House bombing; AP's Twitter hacked
If you're wondering why the Associated Press tweeted that there was an explosion at the White House, it's because its account was hacked.

The European Union announced this week that it will ban the use of X-ray body scanners in airports across the EU due to "health and safety" concerns. The same security scanners, which are used to find firearms and explosives hidden on passengers' bodies, will still be used at airports in the US.
A ProPublica/PBS NewsHour report from earlier this month exposed the health risks associated with the use of these types of security scanners, which use "backscatter" ionizing radiation to detect foreign materials on the human body. While the radiation used in the scanners is low, it has been found to damage DNA, and could potentially cause cancer in a small number of travelers, out of the hundreds of millions of passengers who fly each year.
In addition to the rise in health concerns associated with their use, backscatter body scanners have been criticized for their invasion of privacy, since they create images that essentially reveal passengers' naked bodies.
Despite the fact that the Food and Drug Administration declared in a 1998 report "that humans shouldn't be X-rayed unless there is a medical benefit," the FDA released a letter last week refuting the ProPublica/PBS investigation, which estimated that six to 100 Americans could develop cancer from backscatter scanners each year, saying that the number is closer to 1 in every 400 million.
In European airports, X-ray scanners will be replaced with millimeter-wave scanners, which use a low-frequency radio wave instead of radiation. US airports will continue to use both types of scanners.
According to Forbes, the Transportation Security Administration (TSA) countered the EU's decision to ditch X-ray scanners, saying that this type of scanner had been used to find more than 300 dangerous items on passengers since January 2010.
Let's assume a worst-case scenario for a moment: The TSA says it found 300 dangerous items (whatever that means) in about two years, which averages out to 150 dangerous items each year. If 100 people a year develop cancer due to the use of backscatter scanners, that equals out to 1.5 dangerous items found for every one person who gets freakin' cancer!
If, instead, only six people get cancer — the low end of the ProPublica/PBS estimate — that still means the TSA only discovers 25 dangerous items per person (who now has cancer). That doesn't exactly seem like a fair trade-off, especially considering that most of the items they found were probably not all dirty bombs and rocket launchers.
Currently, about 500 body scanners, of both the backscatter and millimeter-wave variety, are in use in airports across the US. The TSA plans to deploy a total of 1,800 security scanners over the next three years.