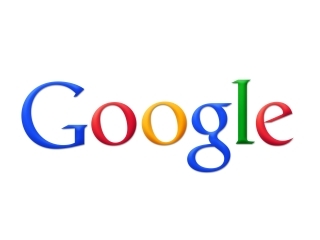 © Image courtesy of Google

Pizza on Mars: NASA funds development of 3D printer that can knock out pizza
NASA has awarded a mechanical engineer a grant worth $125,000 to help him create a 3D printer for food.

How to stay anonymous online
Pretty soon, just about everything we do on the Web will be logged, analyzed, and used for things outside of our control. Here are some ways to help stop that.

Six tips to bombproof your password
How can we make our passwords more hack-resistant and manage all the passwords we need?

Facebook cuts off Social Roulette
True to its name, Social Roulette is a game of roulette in which you're gambling your digital life. After giving the app permissions, you then take a one-in-six chance of letting it delete your Facebook account.

7 bizarre Airbnb rentals that are almost too weird to believe
Weird accommodation options are part of Airbnb's charm, so we'd like to propose seven current listings that should be verified immediately.

Will a spotless inbox really supercharge your productivity?
Inbox Zero is the theory that an empty e-mail inbox is good for peace of mind and productivity. So is it?

Best iPhone 5 accessories
When it comes to iPhone 5 accessories, the options just keep on coming, and there are a lot of little extras that can really improve your experience.

Man arrested after selling his grandson on Facebook
Facebook is basically integrated into every part of our lives. You use it to catch up on friends' lives, meet people, find events, message people but it's also a place where people go to sell live human babies online.

Scan these smart pajamas to launch a bedtime story for the kids
Using the camera on a smartphone or tablet, a parent or child can scan one of forty-seven dot patterns printed on kids pajamas to launch a story.

There was no White House bombing; AP's Twitter hacked
If you're wondering why the Associated Press tweeted that there was an explosion at the White House, it's because its account was hacked.

It's official: Life is better at Google.
That's the word from Fortune Magazine, at least, which assigned Google the top spot in its annual list of the "100 Best Companies To Work For."
According to the report, last year's boon for the tech company translated to much employee love — and the long list of perks that come with being a Google employee didn't hurt, either. Among those perks at the company's Mountain View, California, complex are bocce courts and a bowling alley, as well as 25 cafes stocked with free food across all of the companies' locations.
"Employees are never more than 150 feet away from a well-stocked pantry," one Google staffer told the magazine.
In a related story by Mercury News, the Google founders' focus on air quality was also cited as a reason for — and a great example of the company's focus on — the level of employee satisfaction.
From the company's earliest days, the co-founders — who are said by some of the company's first employees to share an acute sense of smell and sensitivity to toxins — have had an intense focus on air quality, as one way to create a work environment second to none. The company says its air quality rivals a hospital rather than an office building, and it has long scrutinized all building materials — including, literally, a sniff test — to make sure they are free of chemicals with any health impact.
Yes, even the air smells better at Google HQ.
This article was originally posted on Digital Trends
In Case You Missed It:
PIPA vote canceled by Sen. Harry Reid
Twitter acquires Summify – will it fix the site's 'noise' problem?
SOPA/PIPA blackout: By the numbers
Google experiments with site logins using your phone and a QR code