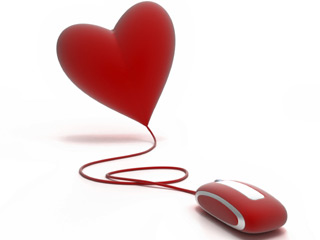 © iStockphoto / Thinkstock

Pizza on Mars: NASA funds development of 3D printer that can knock out pizza
NASA has awarded a mechanical engineer a grant worth $125,000 to help him create a 3D printer for food.

How to stay anonymous online
Pretty soon, just about everything we do on the Web will be logged, analyzed, and used for things outside of our control. Here are some ways to help stop that.

Six tips to bombproof your password
How can we make our passwords more hack-resistant and manage all the passwords we need?

Facebook cuts off Social Roulette
True to its name, Social Roulette is a game of roulette in which you're gambling your digital life. After giving the app permissions, you then take a one-in-six chance of letting it delete your Facebook account.

7 bizarre Airbnb rentals that are almost too weird to believe
Weird accommodation options are part of Airbnb's charm, so we'd like to propose seven current listings that should be verified immediately.

Will a spotless inbox really supercharge your productivity?
Inbox Zero is the theory that an empty e-mail inbox is good for peace of mind and productivity. So is it?

Best iPhone 5 accessories
When it comes to iPhone 5 accessories, the options just keep on coming, and there are a lot of little extras that can really improve your experience.

Man arrested after selling his grandson on Facebook
Facebook is basically integrated into every part of our lives. You use it to catch up on friends' lives, meet people, find events, message people but it's also a place where people go to sell live human babies online.

Scan these smart pajamas to launch a bedtime story for the kids
Using the camera on a smartphone or tablet, a parent or child can scan one of forty-seven dot patterns printed on kids pajamas to launch a story.

There was no White House bombing; AP's Twitter hacked
If you're wondering why the Associated Press tweeted that there was an explosion at the White House, it's because its account was hacked.

A recent study claims that algorithm-based dating sites aren't all that they're cracked up to be, and with Valentine's Day just around the corner this could put the more Web-savvy among us on edge. There's plenty to be skeptical about when it comes to online dating, and now you've been given even more ammunition.
If you're weary of the same setup or need something outside the box to break up your Internet-inspired social life, there are options. A handful of Web applications are trying to put a new, less formulaic spin on the system.
The pitch: Stripping out the science in favor of casual conversation.
"The thing that baffles me is how the online-dating industry has become dominated by gimmicks, pseudoscience, robot matchmakers, and the deployment of virtual fruits," CEO Sean Mills said at launch. "So even if you're convinced it's great to date online, these sties don't make it feel so great. They look like places to book a flight, and they make you feel like you're auctioning yourself off on eBay."
Doing the exact opposite of its traditional competitors is the theme behind Nerve Dating. It claims it connects people based on the things that are truly unique to them by having users share opinions on food, bars, events, music, and everything and anything else. And instead of forcing members onto one another, you do more of the work yourself by "overhearing" what like-minded individuals are talking about.
Nerve Dating looks and feels more like a social networking community rather than most Web setup sites. It's a more natural and conversational way to approach what's inevitably going to be sort of awkward.
The pitch: First dates (online-inspired, no less) are bad enough. Rope in friends to make it less painful.
A few things about finding love online are bad. One is that personalities don't always translate accurately, and algorithms aren't faultless. Another, much more serious one, is that the Internet is an inherently unsafe place. A first date is always uncomfortable, but you should be even more on your guard if it's with someone you've met online.
DuoDater is a like a security blanket to ease awkward lulls in the conversation and act as a safety net. You and a friend come as a package deal, and from there you set up dates with eStrangers and hope to find a love connection. It's a less isolating way to approach e-dating, and easily a safer one.
The pitch: Inject romance into your relationship – regardless of what stage it's at.
TheIcebreak isn't your traditional online dating site. But the e-romance world has been inarguably tailored to the plight of singles and their quest to meet new people. What about those already entrenched in relationships – isn't there something the Web can do for them?
Turns out there is. TheIcebreak creates an ongoing dialogue for couples with prompts that get them talking or reminiscing, a Pinterest-like wishlist feature which can serve well for gift-hinting, and a photo-sharing tool for collecting visual moments. There's a public community aspect as well, but you're more than welcome to use TheIcebreak for you and your significant other alone. You'll be able to give your relationship the infographic spin as well so you can visualize how it's all going. It's like a private Facebook with analytics built-in.
The site is also rewards-based, and your participation will earn you Date Night Coins that you can apply to your nights out. After earning enough coins, you basically just prove you spent money on a date and TheIcebreak will send you up to $20 (20-percent off your receipt from said date). For social media junkies in love, that can translate into more than a few cheap dinners.
This article was originally posted on Digital Trends
In Case You Missed It:
Discover what's tracking your Internet activity with these Web apps
Google's all-or-nothing plan to make you a Google+ user
Google+ axes MG Siegler's 'offensive' profile picture
Flavors.me evolves from personal landing page and shows off its social aspirations