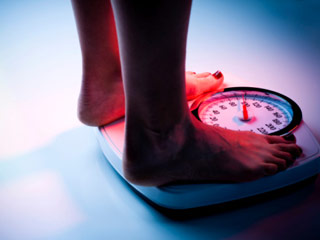 © iStockphoto / Thinkstock

More kids getting donor organs, but gaps persist
Over the last decade, the number of American children who die each year awaiting an organ donation dropped by more than half, new research reveals. And increasing numbers of children are receiving donor organs.

Americans still making unhealthy choices
The overall health of Americans isn't improving much, with about six in 10 people either overweight or obese and large numbers engaging in unhealthy behaviors like smoking, heavy drinking or not exercising.

Weather worries can threaten a child's mental health
The monstrous tornado that devastated Moore, Okla., on Monday, killing dozens of adults and children, is a stunning example of violent weather that can affect a child's mental well-being.

Student suicide may spur similar thoughts in teens
When a classmate commits suicide, teens are more likely to consider or attempt suicide themselves, according to a new study.

Sleepless nights may hurt school performance of kids with asthma
Urban elementary school children with poorly controlled asthma are likely to experience sleep problems and suffer academically, new research indicates.

Genes may boost woman's risk of postpartum depression
Pregnant women with specific alterations in two genes may be at increased risk of suffering depression after giving birth, a small new study suggests.

Racial disparities seen in U.S. lung cancer treatment
Racial disparities exist in the treatment of non-small cell lung cancer among hospitals in the United States, according to a large new study.

Favorite music may ease anxiety for patients
Music can help soothe the fear and anxiety of critically ill patients who have been placed on ventilators, reducing both their stress and their need for sedatives, according to a new study.

Revised sunscreen labels should help consumers make wiser choices
Dermatologists are saying that new federally mandated labeling laws for sunscreens should help Americans make smarter choices when it comes to products that provide the best sun protection.

Living near major roadways in pregnancy tied to respiratory woes in children
A child whose mother lived near heavy traffic while pregnant faces a relatively higher risk for developing a respiratory infection before the age of 3, a new study suggests.

WEDNESDAY, May 30 (HealthDay News) -- Even after they shed their excess pounds, formerly obese women still have to contend with "anti-fat prejudice," according to a new study.
Researchers asked young women and men to read about women who had either lost 70 pounds of excess weight or had stayed the same weight (weight-stable), and who were either currently obese or currently thin.
The participants were then asked about some of the women's attributes, including their attractiveness.
"We were surprised to find that currently thin women were viewed differently depending on their weight history," study leader Janet Latner, of the University of Hawaii at Manoa, said in a news release from the University of Manchester, in England. "Those who had been obese in the past were perceived as less attractive than those who had always been thin, despite having identical height and weight."
The participants also showed greater bias against obese people after they had read about women who had lost weight, compared to after reading about weight-stable women -- regardless of whether the weight-stable women were thin or obese.
The findings, published May 29 in the journal Obesity, suggest that the stigma of obesity is so powerful that it can continue even after an obese person has lost weight.
The researchers said they were particularly troubled by the finding that participants' negative attitudes towards obese people increased when they were falsely told that body weight is easily controlled.
"The message we often hear from society is that weight is highly controllable, but the best science in the obesity field at the moment suggests that one's physiology and genetics, as well as the food environment, are the really big players in one's weight status and weight loss," study co-author Kerry O'Brien, from the University of Manchester School of Psychological Sciences and Monash University in Melbourne, in Australia, noted in the news release.
"Weight status actually appears rather uncontrollable, regardless of one's willpower, knowledge and dedication. Yet many people who are perceived as 'fat' are struggling in vain to lose weight in order to escape this painful social stigma. We need to rethink our approaches to, and views of, weight and obesity," O'Brien noted.
More information
The U.S. National Institute of Diabetes and Digestive and Kidney Diseases offers advice about choosing a safe and effective weight-loss program.

Copyright © 2012 HealthDay. All rights reserved.