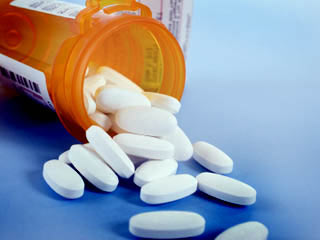 More kids getting donor organs, but gaps persist
Over the last decade, the number of American children who die each year awaiting an organ donation dropped by more than half, new research reveals. And increasing numbers of children are receiving donor organs.

Americans still making unhealthy choices
The overall health of Americans isn't improving much, with about six in 10 people either overweight or obese and large numbers engaging in unhealthy behaviors like smoking, heavy drinking or not exercising.

Weather worries can threaten a child's mental health
The monstrous tornado that devastated Moore, Okla., on Monday, killing dozens of adults and children, is a stunning example of violent weather that can affect a child's mental well-being.

Student suicide may spur similar thoughts in teens
When a classmate commits suicide, teens are more likely to consider or attempt suicide themselves, according to a new study.

Sleepless nights may hurt school performance of kids with asthma
Urban elementary school children with poorly controlled asthma are likely to experience sleep problems and suffer academically, new research indicates.

Genes may boost woman's risk of postpartum depression
Pregnant women with specific alterations in two genes may be at increased risk of suffering depression after giving birth, a small new study suggests.

Racial disparities seen in U.S. lung cancer treatment
Racial disparities exist in the treatment of non-small cell lung cancer among hospitals in the United States, according to a large new study.

Favorite music may ease anxiety for patients
Music can help soothe the fear and anxiety of critically ill patients who have been placed on ventilators, reducing both their stress and their need for sedatives, according to a new study.

Revised sunscreen labels should help consumers make wiser choices
Dermatologists are saying that new federally mandated labeling laws for sunscreens should help Americans make smarter choices when it comes to products that provide the best sun protection.

Living near major roadways in pregnancy tied to respiratory woes in children
A child whose mother lived near heavy traffic while pregnant faces a relatively higher risk for developing a respiratory infection before the age of 3, a new study suggests.

WEDNESDAY, May 30 (HealthDay News) -- A counterfeit version of the attention-deficit/hyperactivity disorder drug Adderall, sold online, contains the wrong active ingredients, according to the U.S. Food and Drug Administration.
Adderall is also used to treat narcolepsy. The drug, made by Teva Pharmaceutical Industries, is currently in short supply in the United States.
The counterfeit versions of Adderall are ineffective and potentially harmful, the FDA warned Tuesday.
Authentic Adderall contains four active ingredients: dextroamphetamine saccharate, amphetamine aspartate, dextroamphetamine sulfate, and amphetamine sulfate. Preliminary laboratory tests by the FDA found that the counterfeit version being sold as Adderall 30-milligram (mg) tablets contains tramadol and acetaminophen, ingredients in medicines used to treat acute pain.
Genuine Adderall 30-mg tablets are round, orange/peach in color, and have "dp" embossed on one side and "30" on the other side. The tablets are packaged only in a 100-count bottle with the National Drug Code (NDC) 0555-0768-02, the agency said.
In contrast, the counterfeit tablets are round, white and do not have any type of letters or numbers, the FDA said. Fake tablets may also come in blister packages and have spelling mistakes on the packaging, such as:
"NDS" instead of "NDC"
"Aspartrte" instead of "Aspartate"
"Singel" instead of "Single."
Consumers who believe they have the counterfeit version of 30-mg Adderall tablets should not use them and should talk to their health care professional about their treatment options, the FDA said.
Adderall is currently in short supply because Teva is having difficulty obtaining all of the active ingredients used in the drug. Consumers need to be extra cautious when buying medicines online and remember that drugs in short supply are often targets for counterfeiting, the FDA said.
More information
The U.S. Food and Drug Administration offers a consumer safety guide for buying prescription medicines online.

Copyright © 2012 HealthDay. All rights reserved.