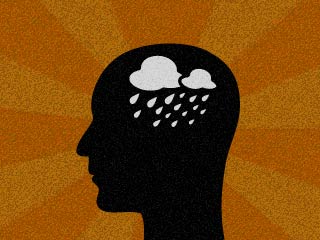 Genes may boost woman's risk of postpartum depression
Pregnant women with specific alterations in two genes may be at increased risk of suffering depression after giving birth, a small new study suggests.

Many can blame family for their bunions
If you've got bunions, chances are others in your family suffer from the common foot disorder, with a new study finding the condition is often passed down from parents to children.

ADHD in childhood may raise risk for obesity in adulthood
Boys who are diagnosed with attention deficit-hyperactivity disorder (ADHD) are twice as likely to become obese adults as those who didn't have the disorder when they were young, a new 30-year study shows.

Latest edition of psychiatry's 'bible' launched amid controversy
As the American Psychiatric Association unveils the latest edition of what is considered the "bible" of modern psychiatry this weekend, the uproar over its many changes continues.

Swallowing magnets can be fatal for children
Children who swallow high-powered magnets often need surgery and other invasive procedures to remove the objects, according to a new study.

Study links coffee to lower risk for rare liver disease
Just a few extra cups of coffee each month might help prevent the development of an autoimmune liver disease known as primary sclerosing cholangitis (PSC), a new study suggests.

Heart attack? Doctors soon may have an app for that
There are apps that turn your smartphone into a metal detector, a musical instrument and a GPS system, and now there's an app that may help doctors save your life if you're having a heart attack.

Managing seasonal allergies
Although spring arrived late this year in parts of the United States, the summer allergy season will still be strong, according to a sinus expert at the University of Alabama at Birmingham.

'Nonsmoking' hotel rooms may not fully protect guests
People who opt for nonsmoking rooms in hotels with a partial smoking ban are not fully protected from harmful exposure to so-called "thirdhand" smoke, according to a new study.

Cellphone use may reveal your dominant brain
New research suggests the dominant side of your brain may make the call on which ear you choose to use while talking on your cellphone.

MONDAY, June 11 (HealthDay News) -- People with lower levels of the brain chemical dopamine are more likely to be highly aggressive in competitive situations, a small new study indicates.
Dopamine is a neurotransmitter that is involved in pleasure and reward.
The study included 18 healthy participants in their 20s who played a computer game in which they could win money. They were told, however, that an opponent in another room who was able to cheat may steal some of their winnings.
PET scans were used to assess dopamine levels in the participants' brains.
During the game, participants with lower levels of dopamine were more distracted from their attempts to win money and were more likely to show aggressive behavior, wrote study author Dr. Ingo Vernaleken, of the department of psychiatry at RWTH Aachen University in Germany, and colleagues.
The researchers were surprised by the results because they expected to find that higher levels of dopamine were associated with increased aggression.
The study was scheduled for presentation this week at the Society of Nuclear Medicine's annual meeting in Miami Beach, Fla.
Research presented at medical meetings should be viewed as preliminary until published in a peer-reviewed medical journal.
More information
The American Psychological Association offers strategies for anger control.

Copyright © 2012 HealthDay. All rights reserved.