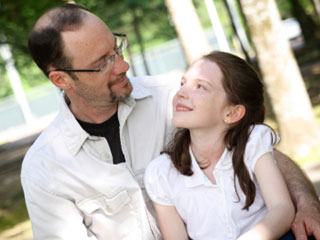 © iStockphoto.com / Nina Shannon

Many can blame family for their bunions
If you've got bunions, chances are others in your family suffer from the common foot disorder, with a new study finding the condition is often passed down from parents to children.

ADHD in childhood may raise risk for obesity in adulthood
Boys who are diagnosed with attention deficit-hyperactivity disorder (ADHD) are twice as likely to become obese adults as those who didn't have the disorder when they were young, a new 30-year study shows.

Latest edition of psychiatry's 'bible' launched amid controversy
As the American Psychiatric Association unveils the latest edition of what is considered the "bible" of modern psychiatry this weekend, the uproar over its many changes continues.

Swallowing magnets can be fatal for children
Children who swallow high-powered magnets often need surgery and other invasive procedures to remove the objects, according to a new study.

Study links coffee to lower risk for rare liver disease
Just a few extra cups of coffee each month might help prevent the development of an autoimmune liver disease known as primary sclerosing cholangitis (PSC), a new study suggests.

Heart attack? Doctors soon may have an app for that
There are apps that turn your smartphone into a metal detector, a musical instrument and a GPS system, and now there's an app that may help doctors save your life if you're having a heart attack.

Managing seasonal allergies
Although spring arrived late this year in parts of the United States, the summer allergy season will still be strong, according to a sinus expert at the University of Alabama at Birmingham.

'Nonsmoking' hotel rooms may not fully protect guests
People who opt for nonsmoking rooms in hotels with a partial smoking ban are not fully protected from harmful exposure to so-called "thirdhand" smoke, according to a new study.

Cellphone use may reveal your dominant brain
New research suggests the dominant side of your brain may make the call on which ear you choose to use while talking on your cellphone.

High-frequency noise boosts math skills in study
Scientists report that they were able to improve the math-calculation skills of college students by buzzing their brains with doses of random high-frequency noise.

TUESDAY, June 12 (HealthDay News) -- People whose fathers or grandfathers started having children at a later age may live longer, according to a new study.
Northwestern University researchers looked at telomere length in people in the Philippines. Telomeres are bits of DNA that protect the ends of chromosomes from deterioration. Longer telomeres appear to be associated with slower aging, while shorter telomeres seem to be associated with health problems that occur with aging.
Longer telomeres were found in people whose fathers and grandfathers began families later in life, according to the study published June 11 in the Proceedings of the National Academy of Sciences.
"If your father and grandfather were able to live and reproduce at a later age, this might predict that you yourself live in an environment that is somewhat similar -- an environment with less accidental deaths or in which men are only able to find a partner at later ages," lead author Dan Eisenberg, a doctoral candidate in anthropology, said in a Northwestern news release. "In such an environment, investing more in a body capable of reaching these late ages could be an adaptive strategy from an evolutionary perspective."
The findings are fascinating, said co-author Christopher Kuzawa, an associate professor of anthropology.
"If our recent ancestors waited until later in adulthood before they reproduced, perhaps for cultural reasons, it would make sense for our bodies to prepare for something similar by investing the extra resources necessary to maintain healthy functioning at more advanced ages," Kuzawa said in the news release.
However, the researchers said their findings should not be interpreted to mean that men should intentionally have children at a later age. Previous research has shown that older fathers are more likely to pass along harmful genetic mutations to their children.
The authors of the study also suggest that more research is needed. "We will want to see if the longer telomeres that offspring of older fathers and grandfathers inherit at birth have fewer health problems and ailments as they age," Kuzawa said. "Based upon our findings, we predict that this will be the case, but this is a question to be addressed in future studies."
While the study uncovered an association between longer telomeres and later fatherhood, it did not prove a cause-and-effect relationship.
More information
The American Academy of Family Physicians offers tips about good health habits at age 60 and beyond.

Copyright © 2012 HealthDay. All rights reserved.