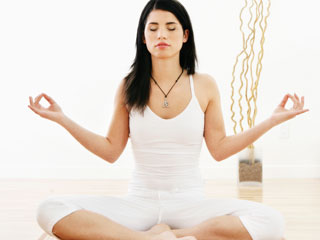 © iStockphoto.com / Lise Gagne

More kids getting donor organs, but gaps persist
Over the last decade, the number of American children who die each year awaiting an organ donation dropped by more than half, new research reveals. And increasing numbers of children are receiving donor organs.

Americans still making unhealthy choices
The overall health of Americans isn't improving much, with about six in 10 people either overweight or obese and large numbers engaging in unhealthy behaviors like smoking, heavy drinking or not exercising.

Weather worries can threaten a child's mental health
The monstrous tornado that devastated Moore, Okla., on Monday, killing dozens of adults and children, is a stunning example of violent weather that can affect a child's mental well-being.

Student suicide may spur similar thoughts in teens
When a classmate commits suicide, teens are more likely to consider or attempt suicide themselves, according to a new study.

Sleepless nights may hurt school performance of kids with asthma
Urban elementary school children with poorly controlled asthma are likely to experience sleep problems and suffer academically, new research indicates.

Genes may boost woman's risk of postpartum depression
Pregnant women with specific alterations in two genes may be at increased risk of suffering depression after giving birth, a small new study suggests.

Racial disparities seen in U.S. lung cancer treatment
Racial disparities exist in the treatment of non-small cell lung cancer among hospitals in the United States, according to a large new study.

Favorite music may ease anxiety for patients
Music can help soothe the fear and anxiety of critically ill patients who have been placed on ventilators, reducing both their stress and their need for sedatives, according to a new study.

Revised sunscreen labels should help consumers make wiser choices
Dermatologists are saying that new federally mandated labeling laws for sunscreens should help Americans make smarter choices when it comes to products that provide the best sun protection.

Living near major roadways in pregnancy tied to respiratory woes in children
A child whose mother lived near heavy traffic while pregnant faces a relatively higher risk for developing a respiratory infection before the age of 3, a new study suggests.

By Barbara Bronson Gray
HealthDay Reporter
TUESDAY, June 12 (HealthDay News) -- Just a few hours of meditation training may change your brain for the better, a small, new study suggests.
Researchers using imaging technology have found that people develop measurable changes in the white matter of the brain after learning "mindfulness meditation." Also called "integrative body-mind training," it involves periods of intense focus and concentration.
"The notable physical changes suggest that short-term meditation can improve self-control, mood, stress response and immunity response," said Michael Posner, a co-author of the study and a professor emeritus at the University of Oregon, in Eugene.
The study was published online June 11 in the journal Proceedings of the National Academy of Sciences.
The researchers randomly assigned 68 undergraduates at Dalian University of Technology, in China, to either a meditation or a relaxation-training group. None of the students had any previous training in meditation.
The authors say their earlier research showed that learning can alter white matter, which affects how the brain learns, acting as a relay system and coordinating among different brain regions.
In the latest study, the researchers set out to measure the degree of alteration, focusing on areas of the brain that they felt were most likely to change from the training the participants received.
The authors used what is called "diffusion tensor imaging," a noninvasive MRI-based technology to delineate white-matter fibers in the brains of participants. They also applied other technology to measure the structural plasticity -- the ability to change and adapt as a result of experience -- of the brain's white matter.
Key areas of the brain were measured before and after the meditation training, which involved 30 minutes of either integrative body-mind training or relaxation training over a two-week period. The training totaled five hours for each group.
The researchers found evidence of measurable changes in white matter associated with a part of the brain network related to self-regulation -- the anterior cingulate cortex -- after short exposure to focused meditation. The same changes did not occur after relaxation-oriented meditation, which emphasizes sequential relaxation of different muscle groups.
The authors note that many problems, including addiction and mental disorders such as attention-deficit hyperactivity disorder (ADHD), anxiety, depression, schizophrenia and borderline personality disorder, involve the anterior cingulate cortex. They say that understanding the impact of learning, training and human development on white matter in the brain could lead to new ways to improve or prevent these mental disorders.
"This study builds on other work that has confirmed that you can demonstrate structural changes in the brain," said Dr. Nicholas Schiff, an associate professor of neurology and neuroscience at Weill Cornell Medical College, in New York City.
"What's so impressive to me is that, in this study, they actually quantify that there's evidence for changes in the structure of the brain and a dynamic process at work," Schiff said. "It's very important to characterize how the adult brain modifies in response to the environment. This study is a substantial contribution."
More information
The Benson-Henry Institute for Mind Body Medicine has more information on the mind-body connection.

Copyright © 2012 HealthDay. All rights reserved.