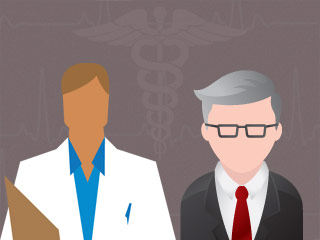 Genes may boost woman's risk of postpartum depression
Pregnant women with specific alterations in two genes may be at increased risk of suffering depression after giving birth, a small new study suggests.

Racial disparities seen in U.S. lung cancer treatment
Racial disparities exist in the treatment of non-small cell lung cancer among hospitals in the United States, according to a large new study.

Favorite music may ease anxiety for patients
Music can help soothe the fear and anxiety of critically ill patients who have been placed on ventilators, reducing both their stress and their need for sedatives, according to a new study.

Revised sunscreen labels should help consumers make wiser choices
Dermatologists are saying that new federally mandated labeling laws for sunscreens should help Americans make smarter choices when it comes to products that provide the best sun protection.

Living near major roadways in pregnancy tied to respiratory woes in children
A child whose mother lived near heavy traffic while pregnant faces a relatively higher risk for developing a respiratory infection before the age of 3, a new study suggests.

Noise, dirty air may be double whammy for the heart
Air pollution and noise pollution both may boost the risk of heart disease, new research from Germany suggests.

Many can blame family for their bunions
If you've got bunions, chances are others in your family suffer from the common foot disorder, with a new study finding the condition is often passed down from parents to children.

ADHD in childhood may raise risk for obesity in adulthood
Boys who are diagnosed with attention deficit-hyperactivity disorder (ADHD) are twice as likely to become obese adults as those who didn't have the disorder when they were young, a new 30-year study shows.

Latest edition of psychiatry's 'bible' launched amid controversy
As the American Psychiatric Association unveils the latest edition of what is considered the "bible" of modern psychiatry this weekend, the uproar over its many changes continues.

Swallowing magnets can be fatal for children
Children who swallow high-powered magnets often need surgery and other invasive procedures to remove the objects, according to a new study.

WEDNESDAY, June 13 (HealthDay News) -- Taking omega-3 fatty acid supplements, such as fish oil capsules, doesn't seem to help older people maintain their brain health, researchers report.
A number of studies have suggested that omega-3 fatty acids may help keep nerve cells in the brain healthy into old age, but there is limited evidence for the role of these fatty acids in preventing dementia or decreased mental abilities -- known as "cognitive decline."
To examine this issue more closely, Emma Sydenham and colleagues at the London School of Hygiene & Tropical Medicine in England reviewed evidence from three studies that compared the effects of omega-3 fatty acids taken in capsules or margarine to the effects of placebo capsules with sunflower oil or olive oil, or regular margarine (the "control" group).
The studies included a total of more than 3,500 people over the age of 60 and lasted between six and 40 months. None of the participants showed any signs of problems with their thinking skills or dementia at the start of the studies.
People who consumed omega-3 fatty acid-containing capsules or margarine did no better on standard tests of mental abilities or on tests of memory and verbal skills, according to the findings published in The Cochrane Library.
"From these studies, there doesn't appear to be any benefit for cognitive health for older people of taking omega-3 supplements," report co-author Alan Dangour, a nutritionist at the London School of Hygiene & Tropical Medicine, said in a Cochrane news release.
"However, these were relatively short-term studies, so we saw very little deterioration in cognitive function in either the intervention groups or the control groups. It may take much longer to see any effect of these supplements," he added.
The researchers said further studies are needed to assess the long-term effects of omega-3 fatty acids on mental decline, particularly in people with low dietary intake of omega-3 fatty acids.
Oily fish such as salmon and mackerel are a source of omega-3 fatty acids and other health benefits. "Fish is an important part of a healthy diet and we would still support the recommendation to eat two portions a week, including one portion of oily fish," said Dangour.
More information
The Society of Neuroscience has more about aging and the brain.

Copyright © 2012 HealthDay. All rights reserved.