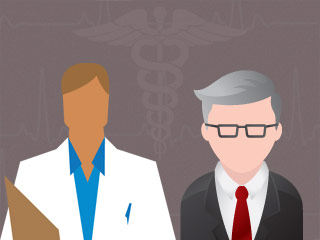 Diet soda habit as bad for teeth as meth addiction
Heavy consumption of diet soda can damage teeth as badly as methamphetamine or crack cocaine, a new study contends.

U.S. teen birth rate plummets
Teen birth rates in the United States are dropping sharply, especially among Hispanic teens, according to a new government report.

Too few kids use fast-food calorie info
Kids who eat fast food at least twice a week are 50 percent less likely to use calorie and nutritional information than kids who eat fast food less often.

American Cancer Society celebrates 100 years of progress
The American Cancer Society, which is celebrating on Wednesday a century of fighting a disease once viewed as a death sentence, is making a pledge to put itself out of business.

Simple steps can protect pets in weather disasters
In the aftermath of this week's deadly tornado, many people in Oklahoma are not only struggling to care for children and relatives, but also their pets.

More kids getting donor organs, but gaps persist
Over the last decade, the number of American children who die each year awaiting an organ donation dropped by more than half, new research reveals. And increasing numbers of children are receiving donor organs.

Americans still making unhealthy choices
The overall health of Americans isn't improving much, with about six in 10 people either overweight or obese and large numbers engaging in unhealthy behaviors like smoking, heavy drinking or not exercising.

Weather worries can threaten a child's mental health
The monstrous tornado that devastated Moore, Okla., on Monday, killing dozens of adults and children, is a stunning example of violent weather that can affect a child's mental well-being.

Student suicide may spur similar thoughts in teens
When a classmate commits suicide, teens are more likely to consider or attempt suicide themselves, according to a new study.

Sleepless nights may hurt school performance of kids with asthma
Urban elementary school children with poorly controlled asthma are likely to experience sleep problems and suffer academically, new research indicates.

WEDNESDAY, June 13 (HealthDay News) -- Taking omega-3 fatty acid supplements, such as fish oil capsules, doesn't seem to help older people maintain their brain health, researchers report.
A number of studies have suggested that omega-3 fatty acids may help keep nerve cells in the brain healthy into old age, but there is limited evidence for the role of these fatty acids in preventing dementia or decreased mental abilities -- known as "cognitive decline."
To examine this issue more closely, Emma Sydenham and colleagues at the London School of Hygiene & Tropical Medicine in England reviewed evidence from three studies that compared the effects of omega-3 fatty acids taken in capsules or margarine to the effects of placebo capsules with sunflower oil or olive oil, or regular margarine (the "control" group).
The studies included a total of more than 3,500 people over the age of 60 and lasted between six and 40 months. None of the participants showed any signs of problems with their thinking skills or dementia at the start of the studies.
People who consumed omega-3 fatty acid-containing capsules or margarine did no better on standard tests of mental abilities or on tests of memory and verbal skills, according to the findings published in The Cochrane Library.
"From these studies, there doesn't appear to be any benefit for cognitive health for older people of taking omega-3 supplements," report co-author Alan Dangour, a nutritionist at the London School of Hygiene & Tropical Medicine, said in a Cochrane news release.
"However, these were relatively short-term studies, so we saw very little deterioration in cognitive function in either the intervention groups or the control groups. It may take much longer to see any effect of these supplements," he added.
The researchers said further studies are needed to assess the long-term effects of omega-3 fatty acids on mental decline, particularly in people with low dietary intake of omega-3 fatty acids.
Oily fish such as salmon and mackerel are a source of omega-3 fatty acids and other health benefits. "Fish is an important part of a healthy diet and we would still support the recommendation to eat two portions a week, including one portion of oily fish," said Dangour.
More information
The Society of Neuroscience has more about aging and the brain.

Copyright © 2012 HealthDay. All rights reserved.