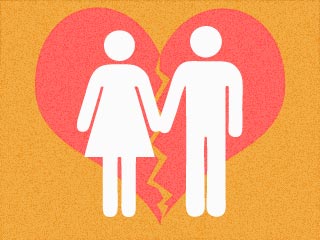 More kids getting donor organs, but gaps persist
Over the last decade, the number of American children who die each year awaiting an organ donation dropped by more than half, new research reveals. And increasing numbers of children are receiving donor organs.

Americans still making unhealthy choices
The overall health of Americans isn't improving much, with about six in 10 people either overweight or obese and large numbers engaging in unhealthy behaviors like smoking, heavy drinking or not exercising.

Weather worries can threaten a child's mental health
The monstrous tornado that devastated Moore, Okla., on Monday, killing dozens of adults and children, is a stunning example of violent weather that can affect a child's mental well-being.

Student suicide may spur similar thoughts in teens
When a classmate commits suicide, teens are more likely to consider or attempt suicide themselves, according to a new study.

Sleepless nights may hurt school performance of kids with asthma
Urban elementary school children with poorly controlled asthma are likely to experience sleep problems and suffer academically, new research indicates.

Genes may boost woman's risk of postpartum depression
Pregnant women with specific alterations in two genes may be at increased risk of suffering depression after giving birth, a small new study suggests.

Racial disparities seen in U.S. lung cancer treatment
Racial disparities exist in the treatment of non-small cell lung cancer among hospitals in the United States, according to a large new study.

Favorite music may ease anxiety for patients
Music can help soothe the fear and anxiety of critically ill patients who have been placed on ventilators, reducing both their stress and their need for sedatives, according to a new study.

Revised sunscreen labels should help consumers make wiser choices
Dermatologists are saying that new federally mandated labeling laws for sunscreens should help Americans make smarter choices when it comes to products that provide the best sun protection.

Living near major roadways in pregnancy tied to respiratory woes in children
A child whose mother lived near heavy traffic while pregnant faces a relatively higher risk for developing a respiratory infection before the age of 3, a new study suggests.

FRIDAY, June 15 (HealthDay News) -- People who have sexual affairs without their partner's knowledge are less likely to practice safe sex than those who have their partner's consent to have sex with others, a new study says.
These secret cheaters also were more likely to be under the influence of drugs or alcohol at the time of their sexual encounters, the researchers found.
The University of Michigan study included more than 1,600 people who responded to an online ad. About 800 said they'd had sex with someone other than their primary partner. Of those, nearly 500 said the sex happened as part of a negotiated non-monogamous relationship, and about 300 said they were sexually unfaithful while in a monogamous relationship.
Those who were sexually unfaithful were 27 percent and 35 percent less likely to have used condoms for vaginal and anal sex, respectively, and 64 percent more likely to have used drugs and alcohol when they had their secret sexual encounters.
The study was published in the June issue of the Journal of Sexual Medicine.
"Our research suggests that people who are unfaithful to their monogamous romantic partners pose a greater risk for STIs [sexually transmitted infections] than those who actively negotiate non-monogamy in their relationship," study author Dr. Terri Conley, of the university's psychology department, said in a journal news release.
"Monogamy can be an effective method for preventing the spread of STIs, but only if couples test negative for STIs at the start of the relationship and remain faithful while they are together. If people do not find monogamy appealing or feasible, they clearly need to think about the risk this poses to their partner and consider whether an open relationship would suit their needs better, and better protect their relationship partners," Conley noted.
More information
The Hassle Free Clinic in Toronto offers safe sex tips.

Copyright © 2012 HealthDay. All rights reserved.