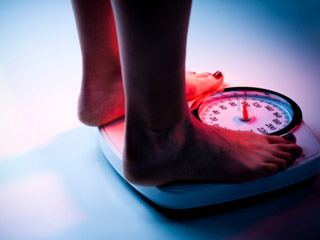 © iStockphoto / Thinkstock

Diet soda habit as bad for teeth as meth addiction
Heavy consumption of diet soda can damage teeth as badly as methamphetamine or crack cocaine, a new study contends.

U.S. teen birth rate plummets
Teen birth rates in the United States are dropping sharply, especially among Hispanic teens, according to a new government report.

Too few kids use fast-food calorie info
Kids who eat fast food at least twice a week are 50 percent less likely to use calorie and nutritional information than kids who eat fast food less often.

American Cancer Society celebrates 100 years of progress
The American Cancer Society, which is celebrating on Wednesday a century of fighting a disease once viewed as a death sentence, is making a pledge to put itself out of business.

Simple steps can protect pets in weather disasters
In the aftermath of this week's deadly tornado, many people in Oklahoma are not only struggling to care for children and relatives, but also their pets.

More kids getting donor organs, but gaps persist
Over the last decade, the number of American children who die each year awaiting an organ donation dropped by more than half, new research reveals. And increasing numbers of children are receiving donor organs.

Americans still making unhealthy choices
The overall health of Americans isn't improving much, with about six in 10 people either overweight or obese and large numbers engaging in unhealthy behaviors like smoking, heavy drinking or not exercising.

Weather worries can threaten a child's mental health
The monstrous tornado that devastated Moore, Okla., on Monday, killing dozens of adults and children, is a stunning example of violent weather that can affect a child's mental well-being.

Student suicide may spur similar thoughts in teens
When a classmate commits suicide, teens are more likely to consider or attempt suicide themselves, according to a new study.

Sleepless nights may hurt school performance of kids with asthma
Urban elementary school children with poorly controlled asthma are likely to experience sleep problems and suffer academically, new research indicates.

FRIDAY, June 15 (HealthDay News) -- Many doctors hesitate to recommend weight-loss surgery for obese teenagers, but a new study has found that may be both safe and effective.
Researchers at the University of Miami Miller School of Medicine analyzed data from more than 400 surgeons at 360 facilities across the United States who performed weight-loss procedures on nearly 900 very obese male and female patients aged 11 to 20.
Two types of procedures, gastric bypass surgery and gastric band surgery, were performed. Gastric bypass surgery divides the stomach into a larger and smaller section and attaches the small intestines to the smaller stomach pouch. In gastric band surgery, a silicone band is placed around the stomach to reduce its size.
After one year, both methods reduced the patients' weight and body-mass index (a measure of body fat based on height and weight). Both surgeries also led to substantial improvements in several obesity-related physical- and mental-health problems, including high blood pressure, diabetes and depression, the researchers said.
The average amount of weight loss among all patients was 66 pounds. Patients who had gastric bypass surgery lost more than twice as much weight as those who had gastric band surgery.
"These positive outcomes after bariatric surgery have not been documented for other treatment options, especially in this age group," study leader Sarah Messiah, a research associate professor and perinatal/pediatric epidemiologist, said in a university news release.
One patient in the study died from cardiac arrest five months after surgery. However, the death rate from bariatric surgery remains much lower than almost any other type of surgery, Messiah said.
She noted that this was the first large-scale study of bariatric surgery in this age group and could change the treatment options offered to very obese youth.
Experts cautioned, however, that weight-loss surgeries do have risks compared to lifestyle changes in diet and physical activity.
"This study provides us with data about some of the benefits of bariatric surgery for morbidly obese adolescents, however there are still several caveats that should be kept in mind," said Dr. Lisa Altshuler, director of Kids-Weight Down at Maimonides Medical Center, in New York City.
"The authors indicate their subjects included patients 11 to 18, although given the mean age of the patients, it seems that most were closer to 18 than 11," she said. "Surgery is a drastic solution, and anything that disrupts absorption of nutrients can have an effect on younger adolescents who are not close to the end of their growth. In choosing between surgery versus intensive behavioral treatment of diet and exercise, one must always weigh the costs/potential risks of surgery against the obesity-related problems an adolescent suffers. And the younger the age of the adolescent, the more concern there should be about such surgery."
Another expert agreed. "Although this article demonstrates that surgery is an option for obese adolescents, it is important to remember that it should not be the first line of treatment for all obese adolescents," said Nancy Copperman, director of Public Health Initiatives in the Office of Community Health at the North Shore-LIJ Health System, in Great Neck, NY.
She said that a "team approach" to lifestyle change -- including a pediatrician, registered dietitian and psychologist -- can help obese children slim down without surgery.
And family support is crucial. "Families that support their child by joining him in lifestyle changes such as exercise and healthy meals, and helping him to problem-solve difficult situations will have the most success," Copperman added.
The study, published online in Surgery for Obesity and Related Disease, will appear in a future print issue of the journal.
More information
The Nemours Foundation has more about teens and weight-loss surgery.

Copyright © 2012 HealthDay. All rights reserved.