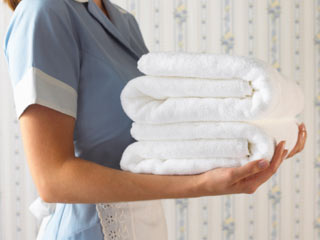 © Brand X Pictures / Thinkstock

Many can blame family for their bunions
If you've got bunions, chances are others in your family suffer from the common foot disorder, with a new study finding the condition is often passed down from parents to children.

ADHD in childhood may raise risk for obesity in adulthood
Boys who are diagnosed with attention deficit-hyperactivity disorder (ADHD) are twice as likely to become obese adults as those who didn't have the disorder when they were young, a new 30-year study shows.

Latest edition of psychiatry's 'bible' launched amid controversy
As the American Psychiatric Association unveils the latest edition of what is considered the "bible" of modern psychiatry this weekend, the uproar over its many changes continues.

Swallowing magnets can be fatal for children
Children who swallow high-powered magnets often need surgery and other invasive procedures to remove the objects, according to a new study.

Study links coffee to lower risk for rare liver disease
Just a few extra cups of coffee each month might help prevent the development of an autoimmune liver disease known as primary sclerosing cholangitis (PSC), a new study suggests.

Heart attack? Doctors soon may have an app for that
There are apps that turn your smartphone into a metal detector, a musical instrument and a GPS system, and now there's an app that may help doctors save your life if you're having a heart attack.

Managing seasonal allergies
Although spring arrived late this year in parts of the United States, the summer allergy season will still be strong, according to a sinus expert at the University of Alabama at Birmingham.

'Nonsmoking' hotel rooms may not fully protect guests
People who opt for nonsmoking rooms in hotels with a partial smoking ban are not fully protected from harmful exposure to so-called "thirdhand" smoke, according to a new study.

Cellphone use may reveal your dominant brain
New research suggests the dominant side of your brain may make the call on which ear you choose to use while talking on your cellphone.

High-frequency noise boosts math skills in study
Scientists report that they were able to improve the math-calculation skills of college students by buzzing their brains with doses of random high-frequency noise.

SUNDAY, June 17 (HealthDay News) -- Television remotes and bedside lamp switches are right up there with toilets and bathrooms sinks in having the highest levels of bacterial contamination in U.S. hotel rooms, a new study shows.
It also found high levels of bacterial contamination on sponges, mops and other items on housekeeper's carts. This is a particular cause for concern because it could lead to cross-contamination of rooms, according to the University of Houston researchers.
Their analysis of samples collected from 19 surfaces in three hotel rooms in three states -- Texas, Indiana and South Carolina -- and found the lowest levels of contamination on bed headboards, curtain rods and bathroom door handles.
The researchers could not say whether or nor the bacteria detected in the hotel rooms can cause disease, but said that the contamination levels are a reliable indicator of overall cleanliness. Unclean rooms pose a potential risk to guests, especially those with weakened immune systems.
The study was scheduled to be presented Sunday at an American Society for Microbiology meeting, in San Francisco.
"Hoteliers have an obligation to provide their guests with a safe and secure environment. Currently, housekeeping practices vary across brands and properties with little or no standardization industry wide. The current validation method for hotel room cleanliness is a visual assessment, which has been shown to be ineffective in measuring levels of sanitation," Katie Kirsch, an undergraduate student at the University of Houston, said in a society news release.
She said the study findings could help hotels develop more effective and efficient ways to clean rooms.
"Currently, housekeepers clean 14 to 16 rooms per eight-hour shift, spending approximately 30 minutes on each room. Identifying high-risk items within a hotel room would allow housekeeping managers to strategically design cleaning practices and allocate time to efficiently reduce the potential health risks posed by microbial contamination in hotel rooms," Kirsch explained.
Because this study was presented at a medical meeting, the data and conclusions should be viewed as preliminary until published in a peer-reviewed journal.
More information
The San Francisco Department of Public Health has more about germs.

Copyright © 2012 HealthDay. All rights reserved.