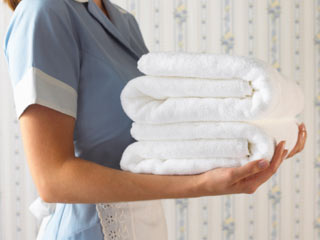 © Brand X Pictures / Thinkstock

Americans still making unhealthy choices
The overall health of Americans isn't improving much, with about six in 10 people either overweight or obese and large numbers engaging in unhealthy behaviors like smoking, heavy drinking or not exercising.

More kids getting donor organs, but gaps persist
Over the last decade, the number of American children who die each year awaiting an organ donation dropped by more than half, new research reveals. And increasing numbers of children are receiving donor organs.

Weather worries can threaten a child's mental health
The monstrous tornado that devastated Moore, Okla., on Monday, killing dozens of adults and children, is a stunning example of violent weather that can affect a child's mental well-being.

Student suicide may spur similar thoughts in teens
When a classmate commits suicide, teens are more likely to consider or attempt suicide themselves, according to a new study.

Sleepless nights may hurt school performance of kids with asthma
Urban elementary school children with poorly controlled asthma are likely to experience sleep problems and suffer academically, new research indicates.

Genes may boost woman's risk of postpartum depression
Pregnant women with specific alterations in two genes may be at increased risk of suffering depression after giving birth, a small new study suggests.

Racial disparities seen in U.S. lung cancer treatment
Racial disparities exist in the treatment of non-small cell lung cancer among hospitals in the United States, according to a large new study.

Favorite music may ease anxiety for patients
Music can help soothe the fear and anxiety of critically ill patients who have been placed on ventilators, reducing both their stress and their need for sedatives, according to a new study.

Revised sunscreen labels should help consumers make wiser choices
Dermatologists are saying that new federally mandated labeling laws for sunscreens should help Americans make smarter choices when it comes to products that provide the best sun protection.

Living near major roadways in pregnancy tied to respiratory woes in children
A child whose mother lived near heavy traffic while pregnant faces a relatively higher risk for developing a respiratory infection before the age of 3, a new study suggests.

SUNDAY, June 17 (HealthDay News) -- Television remotes and bedside lamp switches are right up there with toilets and bathrooms sinks in having the highest levels of bacterial contamination in U.S. hotel rooms, a new study shows.
It also found high levels of bacterial contamination on sponges, mops and other items on housekeeper's carts. This is a particular cause for concern because it could lead to cross-contamination of rooms, according to the University of Houston researchers.
Their analysis of samples collected from 19 surfaces in three hotel rooms in three states -- Texas, Indiana and South Carolina -- and found the lowest levels of contamination on bed headboards, curtain rods and bathroom door handles.
The researchers could not say whether or nor the bacteria detected in the hotel rooms can cause disease, but said that the contamination levels are a reliable indicator of overall cleanliness. Unclean rooms pose a potential risk to guests, especially those with weakened immune systems.
The study was scheduled to be presented Sunday at an American Society for Microbiology meeting, in San Francisco.
"Hoteliers have an obligation to provide their guests with a safe and secure environment. Currently, housekeeping practices vary across brands and properties with little or no standardization industry wide. The current validation method for hotel room cleanliness is a visual assessment, which has been shown to be ineffective in measuring levels of sanitation," Katie Kirsch, an undergraduate student at the University of Houston, said in a society news release.
She said the study findings could help hotels develop more effective and efficient ways to clean rooms.
"Currently, housekeepers clean 14 to 16 rooms per eight-hour shift, spending approximately 30 minutes on each room. Identifying high-risk items within a hotel room would allow housekeeping managers to strategically design cleaning practices and allocate time to efficiently reduce the potential health risks posed by microbial contamination in hotel rooms," Kirsch explained.
Because this study was presented at a medical meeting, the data and conclusions should be viewed as preliminary until published in a peer-reviewed journal.
More information
The San Francisco Department of Public Health has more about germs.

Copyright © 2012 HealthDay. All rights reserved.