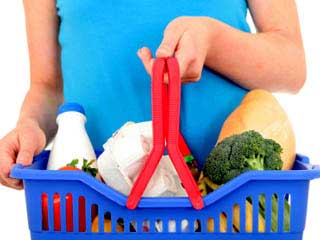 Genes may boost woman's risk of postpartum depression
Pregnant women with specific alterations in two genes may be at increased risk of suffering depression after giving birth, a small new study suggests.

Racial disparities seen in U.S. lung cancer treatment
Racial disparities exist in the treatment of non-small cell lung cancer among hospitals in the United States, according to a large new study.

Favorite music may ease anxiety for patients
Music can help soothe the fear and anxiety of critically ill patients who have been placed on ventilators, reducing both their stress and their need for sedatives, according to a new study.

Revised sunscreen labels should help consumers make wiser choices
Dermatologists are saying that new federally mandated labeling laws for sunscreens should help Americans make smarter choices when it comes to products that provide the best sun protection.

Living near major roadways in pregnancy tied to respiratory woes in children
A child whose mother lived near heavy traffic while pregnant faces a relatively higher risk for developing a respiratory infection before the age of 3, a new study suggests.

Noise, dirty air may be double whammy for the heart
Air pollution and noise pollution both may boost the risk of heart disease, new research from Germany suggests.

Many can blame family for their bunions
If you've got bunions, chances are others in your family suffer from the common foot disorder, with a new study finding the condition is often passed down from parents to children.

ADHD in childhood may raise risk for obesity in adulthood
Boys who are diagnosed with attention deficit-hyperactivity disorder (ADHD) are twice as likely to become obese adults as those who didn't have the disorder when they were young, a new 30-year study shows.

Latest edition of psychiatry's 'bible' launched amid controversy
As the American Psychiatric Association unveils the latest edition of what is considered the "bible" of modern psychiatry this weekend, the uproar over its many changes continues.

Swallowing magnets can be fatal for children
Children who swallow high-powered magnets often need surgery and other invasive procedures to remove the objects, according to a new study.

TUESDAY, June 19 (HealthDay News) -- People who shop at lower-cost supermarkets are more likely to be obese than those who shop at higher-priced stores, according to a new study.
The findings suggest that supermarket prices -- rather than proximity -- may be a key weapon in the United States' fight against obesity.
Using the Seattle Obesity Study and information collected from a 25-minute phone survey, researchers from the University of Washington in Seattle examined information on a group of residents in King County, Wash.
Specifically, the researchers analyzed where the residents primarily shopped for groceries and what brands of food they bought. They also divided the supermarkets used by the residents into three price levels based on the average price of 100 products.
After taking into account the shoppers' demographics, education and income, the researchers found that only one in seven participants said they shopped at the nearest supermarket. The researchers pointed out proximity may be less important in King County than in urban areas, since residents there typically drive to the supermarket.
The study, published June 14 in the American Journal of Public Health, also found obesity rates were linked to the type of supermarket the people used. The prevalence of obesity was just 9 percent among those who shopped at higher-priced supermarkets, compared to 27 percent at lower-cost stores.
Although bringing supermarkets closer to underserved areas may help combat the obesity epidemic, the researchers said making healthy foods more affordable is a key strategy that also should be considered.
"Systematic efforts to reduce obesity will need to take economic inequalities into account," the study's authors wrote in a news release from the American Public Health Association. "Ensuring equitable access to healthy, affordable foods -- with the emphasis on affordable -- may be key."
More information
The U.S. National Institutes of Health provides more information on obesity.

Copyright © 2012 HealthDay. All rights reserved.