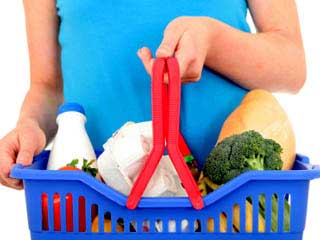 Heart attack? Doctors soon may have an app for that
There are apps that turn your smartphone into a metal detector, a musical instrument and a GPS system, and now there's an app that may help doctors save your life if you're having a heart attack.

Latest edition of psychiatry's 'bible' launched amid controversy
As the American Psychiatric Association unveils the latest edition of what is considered the "bible" of modern psychiatry this weekend, the uproar over its many changes continues.

Study links coffee to lower risk for rare liver disease
Just a few extra cups of coffee each month might help prevent the development of an autoimmune liver disease known as primary sclerosing cholangitis (PSC), a new study suggests.

Swallowing magnets can be fatal for children
Children who swallow high-powered magnets often need surgery and other invasive procedures to remove the objects, according to a new study.

ADHD in childhood may raise risk for obesity in adulthood
Boys who are diagnosed with attention deficit-hyperactivity disorder (ADHD) are twice as likely to become obese adults as those who didn't have the disorder when they were young, a new 30-year study shows.

Many can blame family for their bunions
If you've got bunions, chances are others in your family suffer from the common foot disorder, with a new study finding the condition is often passed down from parents to children.

Managing seasonal allergies
Although spring arrived late this year in parts of the United States, the summer allergy season will still be strong, according to a sinus expert at the University of Alabama at Birmingham.

'Nonsmoking' hotel rooms may not fully protect guests
People who opt for nonsmoking rooms in hotels with a partial smoking ban are not fully protected from harmful exposure to so-called "thirdhand" smoke, according to a new study.

Cellphone use may reveal your dominant brain
New research suggests the dominant side of your brain may make the call on which ear you choose to use while talking on your cellphone.

High-frequency noise boosts math skills in study
Scientists report that they were able to improve the math-calculation skills of college students by buzzing their brains with doses of random high-frequency noise.

TUESDAY, June 19 (HealthDay News) -- People who shop at lower-cost supermarkets are more likely to be obese than those who shop at higher-priced stores, according to a new study.
The findings suggest that supermarket prices -- rather than proximity -- may be a key weapon in the United States' fight against obesity.
Using the Seattle Obesity Study and information collected from a 25-minute phone survey, researchers from the University of Washington in Seattle examined information on a group of residents in King County, Wash.
Specifically, the researchers analyzed where the residents primarily shopped for groceries and what brands of food they bought. They also divided the supermarkets used by the residents into three price levels based on the average price of 100 products.
After taking into account the shoppers' demographics, education and income, the researchers found that only one in seven participants said they shopped at the nearest supermarket. The researchers pointed out proximity may be less important in King County than in urban areas, since residents there typically drive to the supermarket.
The study, published June 14 in the American Journal of Public Health, also found obesity rates were linked to the type of supermarket the people used. The prevalence of obesity was just 9 percent among those who shopped at higher-priced supermarkets, compared to 27 percent at lower-cost stores.
Although bringing supermarkets closer to underserved areas may help combat the obesity epidemic, the researchers said making healthy foods more affordable is a key strategy that also should be considered.
"Systematic efforts to reduce obesity will need to take economic inequalities into account," the study's authors wrote in a news release from the American Public Health Association. "Ensuring equitable access to healthy, affordable foods -- with the emphasis on affordable -- may be key."
More information
The U.S. National Institutes of Health provides more information on obesity.

Copyright © 2012 HealthDay. All rights reserved.