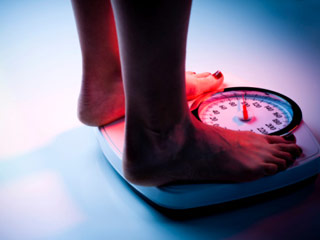 © iStockphoto / Thinkstock

American Cancer Society celebrates 100 years of progress
The American Cancer Society, which is celebrating on Wednesday a century of fighting a disease once viewed as a death sentence, is making a pledge to put itself out of business.

Simple steps can protect pets in weather disasters
In the aftermath of this week's deadly tornado, many people in Oklahoma are not only struggling to care for children and relatives, but also their pets.

Too few kids use fast-food calorie info
Kids who eat fast food at least twice a week are 50 percent less likely to use calorie and nutritional information than kids who eat fast food less often.

U.S. teen birth rate plummets
Teen birth rates in the United States are dropping sharply, especially among Hispanic teens, according to a new government report.

More kids getting donor organs, but gaps persist
Over the last decade, the number of American children who die each year awaiting an organ donation dropped by more than half, new research reveals. And increasing numbers of children are receiving donor organs.

Americans still making unhealthy choices
The overall health of Americans isn't improving much, with about six in 10 people either overweight or obese and large numbers engaging in unhealthy behaviors like smoking, heavy drinking or not exercising.

Weather worries can threaten a child's mental health
The monstrous tornado that devastated Moore, Okla., on Monday, killing dozens of adults and children, is a stunning example of violent weather that can affect a child's mental well-being.

Student suicide may spur similar thoughts in teens
When a classmate commits suicide, teens are more likely to consider or attempt suicide themselves, according to a new study.

Sleepless nights may hurt school performance of kids with asthma
Urban elementary school children with poorly controlled asthma are likely to experience sleep problems and suffer academically, new research indicates.

Genes may boost woman's risk of postpartum depression
Pregnant women with specific alterations in two genes may be at increased risk of suffering depression after giving birth, a small new study suggests.

By Kathleen Doheny
HealthDay Reporter
TUESDAY, June 26 (HealthDay News) -- Losing weight, as any dieter knows, is often the easy part. Keeping it off can be the bigger challenge.
Now Spanish researchers say they have come up with a formula to predict who might be most likely to succeed: Measuring the ratio between the levels of two hormones that regulate weight before a diet begins can predict who might regain the lost pounds later.
Figuring out an individual dieter's chances of success could help experts tailor a weight-loss program to a patient's particular hormonal makeup and hopefully combat their tendency to regain weight, said Ana Crujeiras Martinez, an obesity researcher at the University Hospital of Santiago de Compostela.
Martinez looked at leptin, a hormone made by cells found in fat tissues that tells the body when it has had enough to eat. She also looked at ghrelin, the so-called hunger hormone.
"We have previously demonstrated that patients who regained the lost weight induced by an eight-week diet have different levels of leptin and ghrelin before the beginning of the dietary program than those who maintained the lost body weight," she said. "These results suggest the existence of two different populations of patients according to the leptin and ghrelin levels, which could condition the outcomes."
In the new study, the researchers looked at the leptin/ghrelin ratio as a tool to identify those more likely to regain lost weight.
In the study, Martinez evaluated 88 overweight or obese men and women with an average age of 35.
The subjects fasted and then gave blood samples so their leptin and ghrelin levels could be measured, and then followed a reduced-calorie diet for eight weeks. Their weight losses during that period were recorded. Following up six months later, the researchers found that 40 patients had regained the weight and 48 had not.
Before the diet, those who regained the weight had a ratio of leptin to ghrelin that was two times higher than those who did not.
The researchers also identified cut-off points, which predicted more than 60 percent of the time which patients would regain 10 percent or more of the initial lost weight.
"Leptin and ghrelin are two hormones that are usually measured in a regular clinical laboratory," Martinez said. "Therefore, any doctor can order the measurement of these hormones and then calculate the ratio of leptin to ghrelin."
She presented the findings Sunday at the Endocrine Society's annual meeting in Houston.
Dr. Richard Atkinson, a longtime obesity researcher at Virginia Commonwealth University in Richmond, said, "This is interesting from a research perspective, but it is not going to be useful for dieters."
Because the test identified only about 60 percent of those who would regain weight, he says it is "hardly better than flipping a coin, and is expensive to boot."
"It may lead to more research that may allow better prediction of responders versus non-responders," he said. At the moment, however, he does not see it as a major advance.
Doctors have known for some time that leptin and ghrelin are both important in regulating obesity, he noted.
Data and conclusions presented at meetings should be viewed as preliminary until published in a peer-reviewed medical journal.
More information
To learn more about body-mass index, visit the National Heart, Lung, and Blood Institute.

Copyright © 2012 HealthDay. All rights reserved.