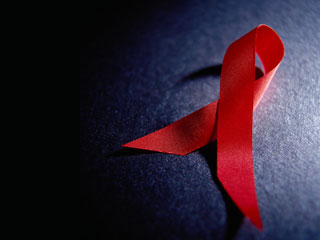 © Photodisc / Thinkstock

Diet soda habit as bad for teeth as meth addiction
Heavy consumption of diet soda can damage teeth as badly as methamphetamine or crack cocaine, a new study contends.

U.S. teen birth rate plummets
Teen birth rates in the United States are dropping sharply, especially among Hispanic teens, according to a new government report.

Too few kids use fast-food calorie info
Kids who eat fast food at least twice a week are 50 percent less likely to use calorie and nutritional information than kids who eat fast food less often.

American Cancer Society celebrates 100 years of progress
The American Cancer Society, which is celebrating on Wednesday a century of fighting a disease once viewed as a death sentence, is making a pledge to put itself out of business.

Simple steps can protect pets in weather disasters
In the aftermath of this week's deadly tornado, many people in Oklahoma are not only struggling to care for children and relatives, but also their pets.

More kids getting donor organs, but gaps persist
Over the last decade, the number of American children who die each year awaiting an organ donation dropped by more than half, new research reveals. And increasing numbers of children are receiving donor organs.

Americans still making unhealthy choices
The overall health of Americans isn't improving much, with about six in 10 people either overweight or obese and large numbers engaging in unhealthy behaviors like smoking, heavy drinking or not exercising.

Weather worries can threaten a child's mental health
The monstrous tornado that devastated Moore, Okla., on Monday, killing dozens of adults and children, is a stunning example of violent weather that can affect a child's mental well-being.

Student suicide may spur similar thoughts in teens
When a classmate commits suicide, teens are more likely to consider or attempt suicide themselves, according to a new study.

Sleepless nights may hurt school performance of kids with asthma
Urban elementary school children with poorly controlled asthma are likely to experience sleep problems and suffer academically, new research indicates.

TUESDAY, June 26 (HealthDay News) -- More than 1 million people in the United States are living with HIV, the virus that causes AIDS, but 20 percent of them don't know they're infected.
Federal health officials are urging everyone between the ages of 13 and 64 to get tested for HIV at least once as part of routine health care.
And there's no better time to start than Wednesday, June 27 -- National HIV Testing Day.
The U.S. Centers for Disease Control and Prevention recommends annual testing for people at higher risk of HIV infection, including intravenous drug users, gay and bisexual men, or people who have multiple sex partners. Sexually active gay and bisexual men may benefit from even more frequent testing -- perhaps every three to six months, the CDC said.
The CDC also urges pregnant women to get tested early in their pregnancy so they can take the steps necessary to keep from passing HIV to their babies.
As part of National HIV Testing Day, the CDC recommends:
Asking your doctor for an HIV test or finding a place to get tested in your community. For help in finding a testing place, go to www.hivtest.org, call 1-800-CDC-INFO or text your zip code to "KNOW IT" (566948).
Getting tested once a year, or more often if you have more than one sex partner, inject drugs, or are a gay or bisexual man.
Lowering your HIV risk by having sex with only one partner -- someone you know is uninfected. Or using a condom every time you have anal, vaginal, or oral sex.
Getting medical care as soon as possible if you have HIV to stay healthier longer and to keep from passing the virus to others.
More information
To learn more about HIV/AIDS, visit the U.S. Centers for Disease Control and Prevention.

Copyright © 2012 HealthDay. All rights reserved.