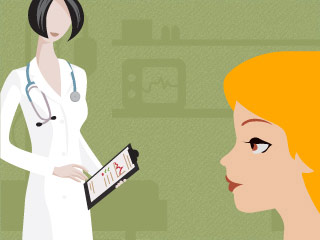 Heart attack? Doctors soon may have an app for that
There are apps that turn your smartphone into a metal detector, a musical instrument and a GPS system, and now there's an app that may help doctors save your life if you're having a heart attack.

Latest edition of psychiatry's 'bible' launched amid controversy
As the American Psychiatric Association unveils the latest edition of what is considered the "bible" of modern psychiatry this weekend, the uproar over its many changes continues.

Study links coffee to lower risk for rare liver disease
Just a few extra cups of coffee each month might help prevent the development of an autoimmune liver disease known as primary sclerosing cholangitis (PSC), a new study suggests.

Swallowing magnets can be fatal for children
Children who swallow high-powered magnets often need surgery and other invasive procedures to remove the objects, according to a new study.

ADHD in childhood may raise risk for obesity in adulthood
Boys who are diagnosed with attention deficit-hyperactivity disorder (ADHD) are twice as likely to become obese adults as those who didn't have the disorder when they were young, a new 30-year study shows.

Many can blame family for their bunions
If you've got bunions, chances are others in your family suffer from the common foot disorder, with a new study finding the condition is often passed down from parents to children.

Managing seasonal allergies
Although spring arrived late this year in parts of the United States, the summer allergy season will still be strong, according to a sinus expert at the University of Alabama at Birmingham.

'Nonsmoking' hotel rooms may not fully protect guests
People who opt for nonsmoking rooms in hotels with a partial smoking ban are not fully protected from harmful exposure to so-called "thirdhand" smoke, according to a new study.

Cellphone use may reveal your dominant brain
New research suggests the dominant side of your brain may make the call on which ear you choose to use while talking on your cellphone.

High-frequency noise boosts math skills in study
Scientists report that they were able to improve the math-calculation skills of college students by buzzing their brains with doses of random high-frequency noise.

THURSDAY, June 28 (HealthDay News) -- The number of women in their 40s getting routine mammograms has dropped since the U.S. Preventive Services Task Force advised against regular screenings for women in this age group, according to a new study.
Researchers from the Mayo Clinic found that the controversial guidelines resulted in a nearly 6 percent decline in mammography rates across the United States. Although the decline is small, it's significant, the researchers noted.
"The 2009 USPSTF guidelines resulted in significant backlash among patients, physicians and other organizations, prompting many medical societies to release opposing guidelines," study co-author Nilay Shah, a researcher at the Mayo Clinic Center for the Science of Health Care Delivery, said in a clinic news release. "We were interested in determining the impact that the recommendations and subsequent public debate had upon utilization of mammography in younger women."
Using a national database of 100 health plans, the researchers identified 8 million women between the ages of 40 and 64 years old who had gotten a mammogram between January 2006 and December 2010.
To determine the effects of the task force's recommendation on mammography rates, the researchers compared the number of screenings that took place before the guidelines were issued to the number of screenings that occurred after they came out.
The study found that the recommendations were associated with a 5.72 percent drop in mammography rates for women between 40 and 49 years old. This represents 54,000 fewer mammograms for these women over one year, the researchers said.
"For the first year after the guidelines changed, there was a small but significant decrease in the rate of mammography for women ages 40-49," said Shah. "This is consistent with the context of the guidelines change. A modest effect is also in line with the public resistance to the guidelines change and the subsequent release of conflicting guidelines."
The Mayo Clinic and the American Cancer Society recommend that all women 40 and older have an annual mammogram.
"Screening mammography is not a perfect exam, but it is the best available tool to detect cancer early," Dr. Sandhya Pruthi, director of the Mayo Clinic's Breast Clinic, said in the news release. "Early detection can lead to better options and possibly less-aggressive treatments."
The Mayo researchers urged women to become familiar with their breasts to help them identify any changes that might need further evaluation by a doctor. They added that all women should have an annual clinical breast exam performed by a doctor beginning at age 40.
The study was expected to be presented this week at the Academy Health Annual Research meeting in Orlando, Fla. Data and conclusions presented at meetings should be considered preliminary until published in a peer-reviewed medical journal.
More information
The U.S. National Cancer Institute provides more information on mammograms.

Copyright © 2012 HealthDay. All rights reserved.