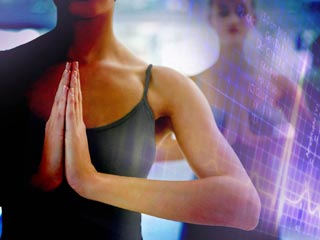 Diet soda habit as bad for teeth as meth addiction
Heavy consumption of diet soda can damage teeth as badly as methamphetamine or crack cocaine, a new study contends.

U.S. teen birth rate plummets
Teen birth rates in the United States are dropping sharply, especially among Hispanic teens, according to a new government report.

Too few kids use fast-food calorie info
Kids who eat fast food at least twice a week are 50 percent less likely to use calorie and nutritional information than kids who eat fast food less often.

American Cancer Society celebrates 100 years of progress
The American Cancer Society, which is celebrating on Wednesday a century of fighting a disease once viewed as a death sentence, is making a pledge to put itself out of business.

Simple steps can protect pets in weather disasters
In the aftermath of this week's deadly tornado, many people in Oklahoma are not only struggling to care for children and relatives, but also their pets.

More kids getting donor organs, but gaps persist
Over the last decade, the number of American children who die each year awaiting an organ donation dropped by more than half, new research reveals. And increasing numbers of children are receiving donor organs.

Americans still making unhealthy choices
The overall health of Americans isn't improving much, with about six in 10 people either overweight or obese and large numbers engaging in unhealthy behaviors like smoking, heavy drinking or not exercising.

Weather worries can threaten a child's mental health
The monstrous tornado that devastated Moore, Okla., on Monday, killing dozens of adults and children, is a stunning example of violent weather that can affect a child's mental well-being.

Student suicide may spur similar thoughts in teens
When a classmate commits suicide, teens are more likely to consider or attempt suicide themselves, according to a new study.

Sleepless nights may hurt school performance of kids with asthma
Urban elementary school children with poorly controlled asthma are likely to experience sleep problems and suffer academically, new research indicates.

FRIDAY, July 6 (HealthDay News) -- People who want to learn to meditate should select a method that makes them feel comfortable, rather than choose a technique just because it's popular, a new study indicates.
Researchers from San Francisco State University report that by finding a form of meditation that works for them, people are less likely to quit. As a result, they will enjoy the personal and medical benefits of the practice, including reduced stress, lower blood pressure and help with addiction.
"Because of the increase in both general and clinical use of meditation, you want to make sure you're finding the right method," study author Adam Burke, professor of health education at San Francisco State and director of its Institute for Holistic Health Studies, said in a university news release.
In conducting the study, the researchers compared nearly 250 user opinions on four popular meditation methods: Mantra, Mindfulness, Zen and Qigong Visualization. The participants were taught each method and asked to practice at home. At the end of the study, they were asked about their preferences for each technique.
The two simpler methods, Mantra and Mindfulness, were preferred by 31 percent of the participants. Twenty-two percent chose Zen and 15 percent said they preferred Qigong.
The study authors said their findings show that people new to meditation would benefit from a simpler and more accessible practice. They noted, however, that there is not one technique that is best for everyone.
"It was interesting that Mantra and Mindfulness were found to be equally compelling by participants despite the fact that they are fundamentally different techniques," Burke said.
Mindfulness recently gained widespread popularity, and is usually the only form of meditation someone new to meditation knows about, he added.
"If someone is exposed to a particular technique through the media or a health care provider, they might assume because it's popular it's the best for everyone," Burke said. "But that's like saying because a pink dress or a blue sport coat is popular this year, it's going to look good on everybody."
The study authors said more research is needed to determine if certain meditation methods are better at helping to treat specific health issues, such as addiction. They added that more studies also are needed to explore if there are ways to predict which method of meditation a person should practice.
The study was published online July 7 in EXPLORE: The Journal of Science and Healing.
More information
The National Center for Complementary and Alternative Medicine provides more information on meditation.

Copyright © 2012 HealthDay. All rights reserved.