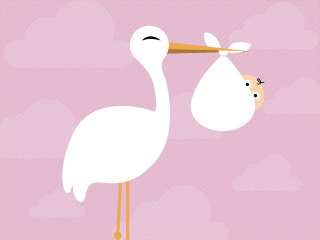 Diet soda habit as bad for teeth as meth addiction
Heavy consumption of diet soda can damage teeth as badly as methamphetamine or crack cocaine, a new study contends.

U.S. teen birth rate plummets
Teen birth rates in the United States are dropping sharply, especially among Hispanic teens, according to a new government report.

Too few kids use fast-food calorie info
Kids who eat fast food at least twice a week are 50 percent less likely to use calorie and nutritional information than kids who eat fast food less often.

American Cancer Society celebrates 100 years of progress
The American Cancer Society, which is celebrating on Wednesday a century of fighting a disease once viewed as a death sentence, is making a pledge to put itself out of business.

Simple steps can protect pets in weather disasters
In the aftermath of this week's deadly tornado, many people in Oklahoma are not only struggling to care for children and relatives, but also their pets.

More kids getting donor organs, but gaps persist
Over the last decade, the number of American children who die each year awaiting an organ donation dropped by more than half, new research reveals. And increasing numbers of children are receiving donor organs.

Americans still making unhealthy choices
The overall health of Americans isn't improving much, with about six in 10 people either overweight or obese and large numbers engaging in unhealthy behaviors like smoking, heavy drinking or not exercising.

Weather worries can threaten a child's mental health
The monstrous tornado that devastated Moore, Okla., on Monday, killing dozens of adults and children, is a stunning example of violent weather that can affect a child's mental well-being.

Student suicide may spur similar thoughts in teens
When a classmate commits suicide, teens are more likely to consider or attempt suicide themselves, according to a new study.

Sleepless nights may hurt school performance of kids with asthma
Urban elementary school children with poorly controlled asthma are likely to experience sleep problems and suffer academically, new research indicates.

By Randy Dotinga
HealthDay Reporter
WEDNESDAY, July 11 (HealthDay News) -- Adding to the ongoing debate over what expectant mothers should eat and drink, new Dutch research finds no link between caffeine consumption during pregnancy and later behavioral problems in kids.
The study by Eva Loomans, of Tilburg University in the Netherlands, and colleagues appears in the August print issue of the journal Pediatrics.
However, previous studies have linked high levels of caffeine consumption to a greater risk of miscarriage, and a researcher behind one of those studies said the new report doesn't change the fact that caffeine can be risky.
"Women should reduce or stop caffeine intake during pregnancy," said Dr. De-Kun Li, a senior research scientist at Kaiser Foundation Research Institute, who co-authored a 2008 study into caffeine consumption in pregnant women, published in the American Journal of Obstetrics & Gynecology.
Another researcher, Dr. Laura Elizabeth Riley, director of obstetrics and gynecology infectious disease at Massachusetts General Hospital, said science has known little about any possible connection between caffeine in pregnant women and behavioral problems. "Animal studies suggest that caffeine would be problematic for the fetus, but the human studies I am aware of do not suggest any such association," she said.
It's an especially tough issue to study because many possible factors could explain why a kid has behavioral issues, she noted. "That said," Riley added, "the biologic plausibility for a link between caffeine and behavior is there, as we know it is a potent stimulant."
It's difficult to know for sure whether caffeine is risky for pregnant mothers because the gold standard of research would require scientists to randomly assign some women to consume it and watch what happens. The new Dutch study doesn't take that approach but instead asked women around the 16th week of pregnancy to look backward and try to remember what they drank -- in terms of beverages that may include caffeine such as coffee, tea and cola -- over the previous week.
About 8,200 mothers answered the initial questions about their caffeine intake.
Later, when the babies had grown to 5 or 6 years old, the researchers surveyed the mothers and the children's teachers about the behavior of those 3,439 kids who were available for follow-up questions.
After adjusting their statistics so they wouldn't be thrown off by a variety of factors including high or low numbers of mothers of certain ages, education levels and levels of anxiety before pregnancy, the researchers found no link between caffeine consumption and behavior or social problems.
Li, the Kaiser Foundation researcher, said, "it is premature to make any conclusion based on the finding from this study, certainly not about the safety of caffeine consumption in pregnancy, even in the context of children's behavior."
He said other research suggests risks other than miscarriage in women who consume high levels of caffeine. One is slowed growth of the fetus, Li said, and "there could be other adverse effects on the fetus that we do not know yet."
More information
For more about pregnancy, visit the U.S. National Library of Medicine.

Copyright © 2012 HealthDay. All rights reserved.