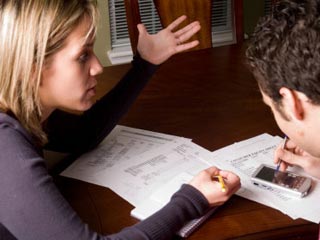 © iStockphoto.com / Kris Hanke

Genes may boost woman's risk of postpartum depression
Pregnant women with specific alterations in two genes may be at increased risk of suffering depression after giving birth, a small new study suggests.

Racial disparities seen in U.S. lung cancer treatment
Racial disparities exist in the treatment of non-small cell lung cancer among hospitals in the United States, according to a large new study.

Favorite music may ease anxiety for patients
Music can help soothe the fear and anxiety of critically ill patients who have been placed on ventilators, reducing both their stress and their need for sedatives, according to a new study.

Revised sunscreen labels should help consumers make wiser choices
Dermatologists are saying that new federally mandated labeling laws for sunscreens should help Americans make smarter choices when it comes to products that provide the best sun protection.

Living near major roadways in pregnancy tied to respiratory woes in children
A child whose mother lived near heavy traffic while pregnant faces a relatively higher risk for developing a respiratory infection before the age of 3, a new study suggests.

Noise, dirty air may be double whammy for the heart
Air pollution and noise pollution both may boost the risk of heart disease, new research from Germany suggests.

Many can blame family for their bunions
If you've got bunions, chances are others in your family suffer from the common foot disorder, with a new study finding the condition is often passed down from parents to children.

ADHD in childhood may raise risk for obesity in adulthood
Boys who are diagnosed with attention deficit-hyperactivity disorder (ADHD) are twice as likely to become obese adults as those who didn't have the disorder when they were young, a new 30-year study shows.

Latest edition of psychiatry's 'bible' launched amid controversy
As the American Psychiatric Association unveils the latest edition of what is considered the "bible" of modern psychiatry this weekend, the uproar over its many changes continues.

Swallowing magnets can be fatal for children
Children who swallow high-powered magnets often need surgery and other invasive procedures to remove the objects, according to a new study.

THURSDAY, July 12 (HealthDay News) -- Money problems, drinking and drug use are among the social and economic factors that make low-income couples less likely to marry and more likely to divorce than couples with more money, a new study suggests.
But the researchers from the University of California, Los Angeles, also found that people with lower incomes value the institution of marriage just as much as those with higher incomes, and have similar romantic standards for marriage.
The findings suggest that efforts to strengthen marriage among low-income people should move beyond promoting the value of marriage and instead focus on the problems faced by low-income people, according to the authors of the study, which was published in a recent issue of the Journal of Marriage and Family.
"Over the past 15 years, efforts to tackle declining marriage rates and increasing divorce rates among low-income couples in the [United States] have been guided by assumptions about why there are fewer low-income marriages and why a higher percentage fail," study co-author Thomas Trail said in a journal news release. "The aim of our study was to separate the myth from the reality."
He and colleague Benjamin Karney analyzed telephone survey responses from more than 6,000 people in Florida, California, New York and Texas. The average age of the participants was 45.
Compared to those with higher incomes, people with lower incomes held similar values toward marriage, were less likely to approve of divorce and were more likely to value the economic aspects of marriage, including the husband and wife having good jobs.
"Prompted by the belief that the institution of marriage is in crisis among the poor, the federal government has spent $1 billion on initiatives to strengthen marriage among low-income populations," Karney said in the news release. "Often these are based on the assumption that there must be something wrong with how people with low incomes view marriage or that they just are not very good at managing intimate relationships."
But, Trail said, "We found that people with low incomes value marriage as an institution, have similar standards for choosing a marriage partner and experience similar problems with managing their relationships. We suggest that initiatives to strengthen marriage among the poor should also take social issues into account, as they can place a tremendous amount of stress on a marriage."
More information
The U.S. Administration for Children and Families outlines the benefits of a healthy marriage.

Copyright © 2012 HealthDay. All rights reserved.