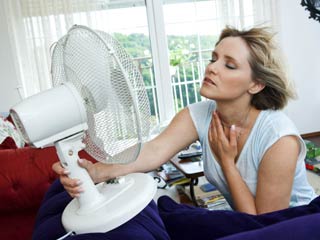 © iStockphoto / Thinkstock

Diet soda habit as bad for teeth as meth addiction
Heavy consumption of diet soda can damage teeth as badly as methamphetamine or crack cocaine, a new study contends.

U.S. teen birth rate plummets
Teen birth rates in the United States are dropping sharply, especially among Hispanic teens, according to a new government report.

Too few kids use fast-food calorie info
Kids who eat fast food at least twice a week are 50 percent less likely to use calorie and nutritional information than kids who eat fast food less often.

American Cancer Society celebrates 100 years of progress
The American Cancer Society, which is celebrating on Wednesday a century of fighting a disease once viewed as a death sentence, is making a pledge to put itself out of business.

Simple steps can protect pets in weather disasters
In the aftermath of this week's deadly tornado, many people in Oklahoma are not only struggling to care for children and relatives, but also their pets.

More kids getting donor organs, but gaps persist
Over the last decade, the number of American children who die each year awaiting an organ donation dropped by more than half, new research reveals. And increasing numbers of children are receiving donor organs.

Americans still making unhealthy choices
The overall health of Americans isn't improving much, with about six in 10 people either overweight or obese and large numbers engaging in unhealthy behaviors like smoking, heavy drinking or not exercising.

Weather worries can threaten a child's mental health
The monstrous tornado that devastated Moore, Okla., on Monday, killing dozens of adults and children, is a stunning example of violent weather that can affect a child's mental well-being.

Student suicide may spur similar thoughts in teens
When a classmate commits suicide, teens are more likely to consider or attempt suicide themselves, according to a new study.

Sleepless nights may hurt school performance of kids with asthma
Urban elementary school children with poorly controlled asthma are likely to experience sleep problems and suffer academically, new research indicates.

THURSDAY, July 12 (HealthDay News) -- There's no reliable evidence to show whether electric fans keep people cool during extreme heat waves, according to British researchers who reviewed studies on their use.
While some of the studies suggested that indoor fans might reduce heat-related health problems, others suggested that fans might actually make things worse, the researchers found.
They cited health experts in saying: "A fan might help to increase heat loss if the temperature is below [95 degrees] and the fan is not directly aimed at the person, but when temperatures are above [95], the fan might actually contribute to heat gain."
However, none of the studies met the researchers' quality requirements, according to the review published online July 11 in The Cochrane Library.
"Our review does not support or refute the use of electric fans during a heat wave and people making decisions about them should consider the current state of the evidence base. They might also wish to make themselves aware of local policy or guidelines when making a choice about whether or not to use or supply electric fans," review co-author Katie Carmichael, from the Health Protection Agency in the United Kingdom, said in a journal news release.
Another co-author, Mike Clarke, from the All-Ireland Hub for Trials Methodology Research in Queen's University Belfast, stressed that "the evidence is not already out there on the benefits and harms of electric fans. We need a large randomized trial to resolve this long-standing and on-going uncertainty, and to help people make well-informed choices about their use." A randomized trial is one in which study participants are randomly chosen to either receive a treatment or not.
Also commenting on the review, co-author Dr. Saurabh Gupta, a consultant in public health at Hertfordshire Community NHS Trust in the United Kingdom, said: "It is important to know about the potential benefits and harms of electric fans when choosing whether to use one. This is true if you are simply making a decision about your own use of a fan, but it also applies to broader public health decisions, such as whether to give electric fans to groups of people during a heat wave," he added.
"This is particularly important for people who are considered more vulnerable to the effects of heat, such as older adults who are less able to cool down through sweating or increasing the flow of blood to their skin," Gupta explained in the news release.
More information
The U.S. Centers for Disease Control and Prevention offers hot weather tips.

Copyright © 2012 HealthDay. All rights reserved.