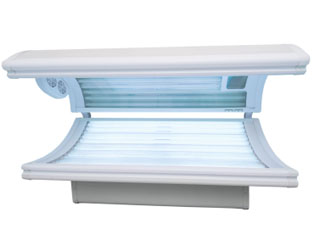 © iStockphoto.com / zilli

Genes may boost woman's risk of postpartum depression
Pregnant women with specific alterations in two genes may be at increased risk of suffering depression after giving birth, a small new study suggests.

Racial disparities seen in U.S. lung cancer treatment
Racial disparities exist in the treatment of non-small cell lung cancer among hospitals in the United States, according to a large new study.

Favorite music may ease anxiety for patients
Music can help soothe the fear and anxiety of critically ill patients who have been placed on ventilators, reducing both their stress and their need for sedatives, according to a new study.

Revised sunscreen labels should help consumers make wiser choices
Dermatologists are saying that new federally mandated labeling laws for sunscreens should help Americans make smarter choices when it comes to products that provide the best sun protection.

Living near major roadways in pregnancy tied to respiratory woes in children
A child whose mother lived near heavy traffic while pregnant faces a relatively higher risk for developing a respiratory infection before the age of 3, a new study suggests.

Noise, dirty air may be double whammy for the heart
Air pollution and noise pollution both may boost the risk of heart disease, new research from Germany suggests.

Many can blame family for their bunions
If you've got bunions, chances are others in your family suffer from the common foot disorder, with a new study finding the condition is often passed down from parents to children.

ADHD in childhood may raise risk for obesity in adulthood
Boys who are diagnosed with attention deficit-hyperactivity disorder (ADHD) are twice as likely to become obese adults as those who didn't have the disorder when they were young, a new 30-year study shows.

Latest edition of psychiatry's 'bible' launched amid controversy
As the American Psychiatric Association unveils the latest edition of what is considered the "bible" of modern psychiatry this weekend, the uproar over its many changes continues.

Swallowing magnets can be fatal for children
Children who swallow high-powered magnets often need surgery and other invasive procedures to remove the objects, according to a new study.

TUESDAY, July 17 (HealthDay News) -- Restrictions on young people's use of indoor tanning have been introduced by several countries in recent years, a new study reports.
Research suggests that indoor tanning is linked to skin cancer, the study authors pointed out.
Between 2003 and 2011, the number of countries with nationwide restrictions on the use of indoor tanning by people under 18 increased from two (Brazil and France) to 11 (Austria, Belgium, Brazil, England, France, Germany, Northern Ireland, Portugal, Scotland, Spain and Wales), according to the study released online in advance of print publication in the Archives of Dermatology.
"Since 2003, youth access to indoor tanning has become increasingly restricted throughout the world as accumulating evidence demonstrated an association between melanoma and indoor tanning. Additional countries and states are developing indoor tanning restrictions or making their existing legislation more restrictive," study author Dr. Mary Pawlak, of the Colorado School of Public Health, in Aurora, and colleagues said in a journal news release.
Experts at Memorial Sloan-Kettering Cancer Center, in New York City, voiced their opinion on the issue in an accompanying commentary. "Ideally, a ruling at the federal level to restrict tanning will have the most far-reaching impact. However, in the absence of a complete ban in the near future, other strategies to limit UV exposure to minors can be promoted," according to Lucy L. Chen and Dr. Steven Q. Wang.
"As dermatologists, we can play many unique roles in this ongoing health campaign. On a daily basis, dermatologists can educate and discourage patients, especially teenagers, from using tanning beds," the editorialists noted. "On a legislative level, we can provide testimony as health experts and serve as advocates for key legislation in our individual states."
More information
The U.S. Food and Drug Administration has more about the risks of indoor tanning.

Copyright © 2012 HealthDay. All rights reserved.