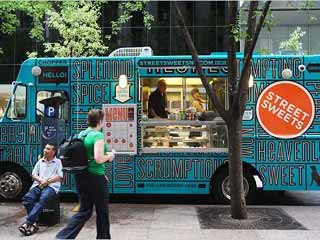 (Image courtesy of Digital Trends)

How to stay anonymous online
Pretty soon, just about everything we do on the Web will be logged, analyzed, and used for things outside of our control. Here are some ways to help stop that.

Six tips to bombproof your password
How can we make our passwords more hack-resistant and manage all the passwords we need?

Facebook cuts off Social Roulette
True to its name, Social Roulette is a game of roulette in which you're gambling your digital life. After giving the app permissions, you then take a one-in-six chance of letting it delete your Facebook account.

7 bizarre Airbnb rentals that are almost too weird to believe
Weird accommodation options are part of Airbnb's charm, so we'd like to propose seven current listings that should be verified immediately.

Will a spotless inbox really supercharge your productivity?
Inbox Zero is the theory that an empty e-mail inbox is good for peace of mind and productivity. So is it?

Best iPhone 5 accessories
When it comes to iPhone 5 accessories, the options just keep on coming, and there are a lot of little extras that can really improve your experience.

Man arrested after selling his grandson on Facebook
Facebook is basically integrated into every part of our lives. You use it to catch up on friends' lives, meet people, find events, message people but it's also a place where people go to sell live human babies online.

Scan these smart pajamas to launch a bedtime story for the kids
Using the camera on a smartphone or tablet, a parent or child can scan one of forty-seven dot patterns printed on kids pajamas to launch a story.

There was no White House bombing; AP's Twitter hacked
If you're wondering why the Associated Press tweeted that there was an explosion at the White House, it's because its account was hacked.

Facebook Home reaches 500,000 downloads
Mobile analyst Ben Evans has noted a milestone of 500,000 Facebook Home downloads since the service launched on Google Play.

Revel has made a name for itself as the point of sale (POS) solution for the next generation of enterprise businesses -- with an emphasis on enterprise. So while it naturally draws comparisons to Square and the handful of iOS attachment products that local vendors have taken to, Revel has cornered a very specific market in making a play for multi-location, chain companies. Which is why it's surprising that the platform is announcing a solution for food truck vendors today.
The Revel Router is a new product that food trucks will be able to employ for sales as well as light social media marketing. "We listened very carefully to what our customers were telling us, and the problem with food trucks is that the Internet would go in and out and their POS system would stop working," says co-founder and CEO Lisa Falzone. Revel Router works with the Verizon 3G or 4G iPad alone, getting rid of any need for a MiFi hotspot or standalone router.
Falzone tells me that despite Revel's target business audience, many clients have begun using food trucks in addition to their brick and mortar stores. "It's the perfect solution for mobile point of sale," she says of the Revel Router.
The Revel Router is a pared down version, and cuts superfluous features for food trucks like employee schedules and franchise reporting. What it does offer is a system to handle single transactions, refunds, voided purchases, as well as sale summaries broken down by item.
Twitter integration is also available, giving vendors the ability to immediately connect with followers and offer discounts or tweet their new location -- all from within the app.
Streamlining its product into this simpler, food cart-friendly service is a product of forward thinking, according to Falzone and co-founder and CTO Chris Ciabbara. Ciabbara tells me Revel has noticed franchises launching food trucks within their businesses, "so we though, let's get this out there now."
"A lot of well-established chains are going mobile," Falzone says, adding that some of the innovation of the food truck market has made it a natural to join forces with the next generation of payment systems. "It's definitely a new wave, and it's a different concept and with that thinking about mobility, these businesses tend to be a little but more willing to adopt a new technology."
It's certainly a specific niche to tackle, and Revel isn't the only one noticing a trend. Earlier this year PayDragon launched its QR code ordering app specifically for food carts, and veteran Square continues to gain traction with local vendors.
The Revel Router's constant connectivity and Twitter-enabled option are pretty attractive features for on-the-go diners, but ones that might be too expensive for the non-franchise owned and operated businesses: the system will cost $2,000 plus a small monthly SAAS fee. It's more affordable then the fully-featured Revel option, but still a high cost for your one-man food cart stand. Which is why options like PayDragon (which is really a feature rather than a POS platform) and Square and PayPal Here and the rest of the one-time fee products will likely still be able to retain the local-only vendor client dollars. But as big businesses catch on to the lure of mobile food, the options for payment system will need to be more than a dongle -- something that Revel is betting on.
In Case You Missed It:
Hands on with Chrome for iPhone: It syncs, it's sleek, it scores
Moboto wants to give electronics a little personality, starting with your iPhone
Payment disruption hits the enterprise as Revel launches its latest iteration, Atlas
Rocket Internet launches Payleven, a Square clone that has its sights set on Europe and Asia