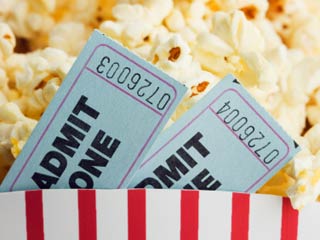 © iStockphoto.com

Diet soda habit as bad for teeth as meth addiction
Heavy consumption of diet soda can damage teeth as badly as methamphetamine or crack cocaine, a new study contends.

U.S. teen birth rate plummets
Teen birth rates in the United States are dropping sharply, especially among Hispanic teens, according to a new government report.

Too few kids use fast-food calorie info
Kids who eat fast food at least twice a week are 50 percent less likely to use calorie and nutritional information than kids who eat fast food less often.

American Cancer Society celebrates 100 years of progress
The American Cancer Society, which is celebrating on Wednesday a century of fighting a disease once viewed as a death sentence, is making a pledge to put itself out of business.

Simple steps can protect pets in weather disasters
In the aftermath of this week's deadly tornado, many people in Oklahoma are not only struggling to care for children and relatives, but also their pets.

More kids getting donor organs, but gaps persist
Over the last decade, the number of American children who die each year awaiting an organ donation dropped by more than half, new research reveals. And increasing numbers of children are receiving donor organs.

Americans still making unhealthy choices
The overall health of Americans isn't improving much, with about six in 10 people either overweight or obese and large numbers engaging in unhealthy behaviors like smoking, heavy drinking or not exercising.

Weather worries can threaten a child's mental health
The monstrous tornado that devastated Moore, Okla., on Monday, killing dozens of adults and children, is a stunning example of violent weather that can affect a child's mental well-being.

Student suicide may spur similar thoughts in teens
When a classmate commits suicide, teens are more likely to consider or attempt suicide themselves, according to a new study.

Sleepless nights may hurt school performance of kids with asthma
Urban elementary school children with poorly controlled asthma are likely to experience sleep problems and suffer academically, new research indicates.

THURSDAY, July 19 (HealthDay News) -- Sex scenes in movies influence teens' sexual behavior, new research suggests.
In the study, U.S. researchers analyzed the sexual content of hundreds of top-grossing movies released between 1998 and 2004, and then asked more than 1,200 kids, aged 12 to 14, which of the movies they had seen.
Six years later, the participants were surveyed to find out how old they were when they became sexually active and whether they engaged in risky sexual behaviors, such as not using condoms consistently and having multiple partners.
Teens who were exposed to more sexual content in movies started having sex at younger ages, had more sex partners and were less likely to use condoms with casual sex partners, according to the study authors.
In an attempt to determine how sex scenes in movies can affect teens' sexual behavior, the researchers focused on a personality trait called sensation-seeking. This trait, which peaks between the ages of 10 and 15, refers to a tendency to seek new and intense forms of stimulation.
The study, which is scheduled for publication in the journal Psychological Science, found that greater exposure to sexual content in movies at a young age led to a higher peak of sensation-seeking in adolescents. Among kids who are exposed to sex scenes in movies, sensation-seeking sexual behavior can last well into the late teens and even into the early 20s, the investigators found.
"These movies appear to fundamentally influence their personality through changes in sensation-seeking, which has far-reaching implications for all of their risk-taking behaviors," Ross O'Hara, a postdoctoral fellow at the University of Missouri, said in a news release from the Association for Psychological Science.
O'Hara conducted the study with other psychological researchers while at Dartmouth College.
Sensation-seeking alone does not entirely explain how sexual content in movies influences teens' sexual behavior, according to O'Hara and colleagues. They suggested that teens learn specific behaviors from sex scenes in movies. For example, many teens use movies to acquire "sexual scripts" that provide them with examples of how to behave when dealing with complicated emotional situations.
While the study authors pointed out that the research does not prove a direct causal effect of movies on sexual behavior, the study "strongly suggests that parents need to restrict their children from seeing sexual content in movies at young ages," O'Hara concluded in the news release.
More information
The American Academy of Family Physicians offers facts to help teens make the right decision about sex.

Copyright © 2012 HealthDay. All rights reserved.