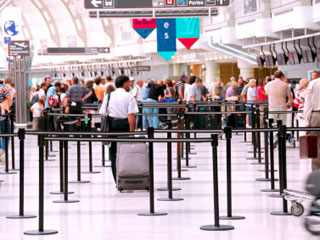 © iStockphoto.com / Elena Elisseva

Many can blame family for their bunions
If you've got bunions, chances are others in your family suffer from the common foot disorder, with a new study finding the condition is often passed down from parents to children.

ADHD in childhood may raise risk for obesity in adulthood
Boys who are diagnosed with attention deficit-hyperactivity disorder (ADHD) are twice as likely to become obese adults as those who didn't have the disorder when they were young, a new 30-year study shows.

Latest edition of psychiatry's 'bible' launched amid controversy
As the American Psychiatric Association unveils the latest edition of what is considered the "bible" of modern psychiatry this weekend, the uproar over its many changes continues.

Swallowing magnets can be fatal for children
Children who swallow high-powered magnets often need surgery and other invasive procedures to remove the objects, according to a new study.

Study links coffee to lower risk for rare liver disease
Just a few extra cups of coffee each month might help prevent the development of an autoimmune liver disease known as primary sclerosing cholangitis (PSC), a new study suggests.

Heart attack? Doctors soon may have an app for that
There are apps that turn your smartphone into a metal detector, a musical instrument and a GPS system, and now there's an app that may help doctors save your life if you're having a heart attack.

Managing seasonal allergies
Although spring arrived late this year in parts of the United States, the summer allergy season will still be strong, according to a sinus expert at the University of Alabama at Birmingham.

'Nonsmoking' hotel rooms may not fully protect guests
People who opt for nonsmoking rooms in hotels with a partial smoking ban are not fully protected from harmful exposure to so-called "thirdhand" smoke, according to a new study.

Cellphone use may reveal your dominant brain
New research suggests the dominant side of your brain may make the call on which ear you choose to use while talking on your cellphone.

High-frequency noise boosts math skills in study
Scientists report that they were able to improve the math-calculation skills of college students by buzzing their brains with doses of random high-frequency noise.

WEDNESDAY, July 25 (HealthDay News) -- Among airports in the United States, JFK in New York City, LAX in Los Angeles and Honolulu International Airport in Hawaii are most likely to play a major role in the spread of a pandemic, according to a new study.
Recent global public health crises -- such as the 2009 H1N1 "swine" flu pandemic that killed about 300,000 worldwide and the 2003 SARS outbreak that affected 37 countries and caused about 1,000 deaths -- have increased awareness about how air travel can help quickly spread dangerous bacteria and viruses around the world.
In this study, researchers in the department of civil and environmental engineering at the Massachusetts Institute of Technology (MIT) used a new mathematical model to determine how the 40 largest U.S. airports would influence the spread of a contagious disease that originated in the cities where the airports are located.
John F. Kennedy International Airport in New York City would have the most influence, followed by airports in Los Angeles, Honolulu, San Francisco, Newark, Chicago (O'Hare) and Washington, D.C. (Dulles), the investigators found.
Even though it handles the largest number of flights, Atlanta's Hartsfield-Jackson International Airport ranks eighth in influence. Boston's Logan International Airport ranks 15th, according to the study published online July 19 in the journal PLoS One.
The MIT model differs from existing models in that it incorporates factors such as variations in travel patterns among individuals, the geographic locations of airports, and waiting times at individual airports.
"The findings could form the basis for an initial evaluation of vaccine allocation strategies in the event of an outbreak, and could inform national security agencies of the most vulnerable pathways for biological attacks in a densely connected world," researcher Ruben Juanes, an associate professor in energy studies in civil and environmental engineering, explained in an MIT news release.
More information
The U.S. Federal Communications Commission has more about pandemics.

Copyright © 2012 HealthDay. All rights reserved.