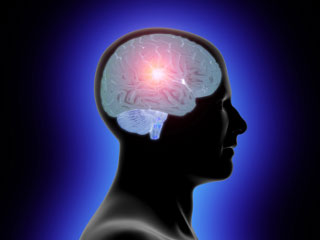 © iStockphoto.com / James Steidl

Diet soda habit as bad for teeth as meth addiction
Heavy consumption of diet soda can damage teeth as badly as methamphetamine or crack cocaine, a new study contends.

U.S. teen birth rate plummets
Teen birth rates in the United States are dropping sharply, especially among Hispanic teens, according to a new government report.

Too few kids use fast-food calorie info
Kids who eat fast food at least twice a week are 50 percent less likely to use calorie and nutritional information than kids who eat fast food less often.

American Cancer Society celebrates 100 years of progress
The American Cancer Society, which is celebrating on Wednesday a century of fighting a disease once viewed as a death sentence, is making a pledge to put itself out of business.

Simple steps can protect pets in weather disasters
In the aftermath of this week's deadly tornado, many people in Oklahoma are not only struggling to care for children and relatives, but also their pets.

More kids getting donor organs, but gaps persist
Over the last decade, the number of American children who die each year awaiting an organ donation dropped by more than half, new research reveals. And increasing numbers of children are receiving donor organs.

Americans still making unhealthy choices
The overall health of Americans isn't improving much, with about six in 10 people either overweight or obese and large numbers engaging in unhealthy behaviors like smoking, heavy drinking or not exercising.

Weather worries can threaten a child's mental health
The monstrous tornado that devastated Moore, Okla., on Monday, killing dozens of adults and children, is a stunning example of violent weather that can affect a child's mental well-being.

Student suicide may spur similar thoughts in teens
When a classmate commits suicide, teens are more likely to consider or attempt suicide themselves, according to a new study.

Sleepless nights may hurt school performance of kids with asthma
Urban elementary school children with poorly controlled asthma are likely to experience sleep problems and suffer academically, new research indicates.

THURSDAY, July 26 (HealthDay News) -- Street drugs called "bath salts" have a similar effect in the brain as cocaine and carry the same risk for abuse and addiction, a new study in mice has found.
Bath salts are synthetic stimulants that have become increasingly popular among recreational drug users in recent years. (The substances have nothing to do with the crystals you might sprinkle in a bathtub.)
In the new study of adult mice, University of North Carolina researchers found evidence that the effects of the bath salt mephedrone on the brain's reward circuits are comparable to similar doses of cocaine.
The mice were implanted with brain-stimulating electrodes and trained to run on a wheel in order to give themselves a reward, which was direct stimulation of the brain pathways involved in reward perception.
The technique, called "intracranial self-stimulation" has been used in experiments since the 1950s, according to researchers. Prior intracranial self-stimulation studies have shown that one of the characteristics of addictive drugs is to make self-stimulation more pleasurable.
The researchers measured the rodents' wheel spinning efforts before, during and after they were given various doses of cocaine or mephedrone. Like cocaine, mephedrone made intracranial self-stimulation more rewarding for the mice.
The study was released online in advance of publication in an upcoming print issue of the journal Behavioural Brain Research.
The findings support the idea that mephedrone and other bath salts may have a significant addiction risk, said study leader Dr. C.J. Malanga, an associate professor of neurology, pediatrics and psychology at the University of North Carolina School of Medicine.
"The effects of mephedrone on the brain's reward circuits are comparable to similar doses of cocaine," Malanga said in a university news release. "As expected our research shows that mephedrone likely has significant abuse liability."
On July 9, President Barack Obama signed a law banning bath salts containing mephedrone or another stimulant, MDPV, in the United States.
Experts caution that while animal studies may be useful, they often don't reproduce the same results in humans.
More information
The U.S. National Institute on Drug Abuse has more about bath salts.

Copyright © 2012 HealthDay. All rights reserved.