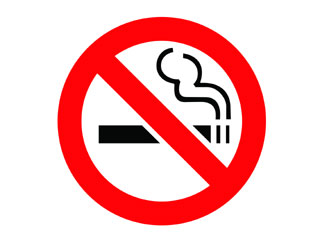 Smoking in Chicago can cost $300 a month, more than twice as expensive as a monthly prescription to help a person quit smoking. (©Hemera/Thinkstock)

Many can blame family for their bunions
If you've got bunions, chances are others in your family suffer from the common foot disorder, with a new study finding the condition is often passed down from parents to children.

ADHD in childhood may raise risk for obesity in adulthood
Boys who are diagnosed with attention deficit-hyperactivity disorder (ADHD) are twice as likely to become obese adults as those who didn't have the disorder when they were young, a new 30-year study shows.

Latest edition of psychiatry's 'bible' launched amid controversy
As the American Psychiatric Association unveils the latest edition of what is considered the "bible" of modern psychiatry this weekend, the uproar over its many changes continues.

Swallowing magnets can be fatal for children
Children who swallow high-powered magnets often need surgery and other invasive procedures to remove the objects, according to a new study.

Study links coffee to lower risk for rare liver disease
Just a few extra cups of coffee each month might help prevent the development of an autoimmune liver disease known as primary sclerosing cholangitis (PSC), a new study suggests.

Heart attack? Doctors soon may have an app for that
There are apps that turn your smartphone into a metal detector, a musical instrument and a GPS system, and now there's an app that may help doctors save your life if you're having a heart attack.

Managing seasonal allergies
Although spring arrived late this year in parts of the United States, the summer allergy season will still be strong, according to a sinus expert at the University of Alabama at Birmingham.

'Nonsmoking' hotel rooms may not fully protect guests
People who opt for nonsmoking rooms in hotels with a partial smoking ban are not fully protected from harmful exposure to so-called "thirdhand" smoke, according to a new study.

Cellphone use may reveal your dominant brain
New research suggests the dominant side of your brain may make the call on which ear you choose to use while talking on your cellphone.

High-frequency noise boosts math skills in study
Scientists report that they were able to improve the math-calculation skills of college students by buzzing their brains with doses of random high-frequency noise.

TUESDAY, July 31 (HealthDay News) -- The recent increase in the Illinois cigarette tax is an example of how making smoking more expensive can convince some people it's time to quit.
For example, being a smoker in Chicago can easily cost $300 a month, which is more than twice as expensive as a monthly prescription of medications to help a person quit smoking.
But even when the cost of smoking convinces a person to quit, it can be hard to kick the habit, said Dr. Phillip McAndrew, an internal medicine physician and occupational health expert at Loyola University Health System.
"Nicotine really is that addictive. It's a hard battle, but every one that we win, including increasing the cost of cigarettes through taxes, brings individual smokers to the tipping point where the pain of smoking overcomes the joys of nicotine and they quit," McAndrew noted. "The tipping point could be a life-altering health experience, but often it's the impact on the pocketbook that makes people really consider quitting," he explained in a Loyola news release.
"To quit you need the time and teamwork approach. Don't expect to do it overnight and you need a team of support around you to cheer you on. That team captain should be your physician," McAndrew said.
"Nicotine is too strong an opponent for someone to go it alone. You need that team to help keep you on track when everything inside of you wants to go back," he advised.
McAndrew offered the following tips to help people quit smoking:
- Assemble a support team that includes your family, doctor, friends and co-workers.
- Set a specific date to quit. Make it two to four weeks away so that you have time to prepare. When quit day arrives, make sure to celebrate it.
- Make preparations to limit the temptation of nicotine while you try to quit. Talk to your doctor about medications and other methods to help you; buy gum, carrot sticks or other snacks to keep your mouth busy; get rid of all cigarettes, matches, lighters and ashtrays from your home, office, car and other locations where you smoke; clean your clothes, home and car so they don't smell like smoke; program your phone with resources such as tobacco "quit lines."
- Find ways to cope with stress and boredom, which can trigger a return to smoking.
- Keep doing enjoyable things you used to connect with smoking, such as taking a break or going out with friends. That will help you break the mental link between these pleasant activities and smoking.
More information
The American Cancer Society offers a guide to quitting smoking.

Copyright © 2012 HealthDay. All rights reserved.