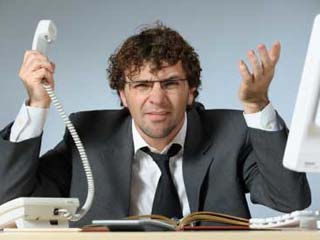 © iStockphoto.com / Timur Nisametdivov

Many can blame family for their bunions
If you've got bunions, chances are others in your family suffer from the common foot disorder, with a new study finding the condition is often passed down from parents to children.

ADHD in childhood may raise risk for obesity in adulthood
Boys who are diagnosed with attention deficit-hyperactivity disorder (ADHD) are twice as likely to become obese adults as those who didn't have the disorder when they were young, a new 30-year study shows.

Latest edition of psychiatry's 'bible' launched amid controversy
As the American Psychiatric Association unveils the latest edition of what is considered the "bible" of modern psychiatry this weekend, the uproar over its many changes continues.

Swallowing magnets can be fatal for children
Children who swallow high-powered magnets often need surgery and other invasive procedures to remove the objects, according to a new study.

Study links coffee to lower risk for rare liver disease
Just a few extra cups of coffee each month might help prevent the development of an autoimmune liver disease known as primary sclerosing cholangitis (PSC), a new study suggests.

Heart attack? Doctors soon may have an app for that
There are apps that turn your smartphone into a metal detector, a musical instrument and a GPS system, and now there's an app that may help doctors save your life if you're having a heart attack.

Managing seasonal allergies
Although spring arrived late this year in parts of the United States, the summer allergy season will still be strong, according to a sinus expert at the University of Alabama at Birmingham.

'Nonsmoking' hotel rooms may not fully protect guests
People who opt for nonsmoking rooms in hotels with a partial smoking ban are not fully protected from harmful exposure to so-called "thirdhand" smoke, according to a new study.

Cellphone use may reveal your dominant brain
New research suggests the dominant side of your brain may make the call on which ear you choose to use while talking on your cellphone.

High-frequency noise boosts math skills in study
Scientists report that they were able to improve the math-calculation skills of college students by buzzing their brains with doses of random high-frequency noise.

WEDNESDAY, Aug. 1 (HealthDay News) -- Employees with paid sick leave are healthier than other workers who do not have this benefit, new study findings suggest.
According to the report from the U.S. Centers for Disease Control and Prevention's National Institute for Occupational Safety and Health, workers with paid sick leave are 28 percent less likely to suffer nonfatal work-related injuries.
In addition, the researchers noted that those with jobs in high-risk industries, such as construction, manufacturing and health care, who often suffer from pain, sprains, fractures and chronic injuries, gain the most from this benefit.
"This study highlights how our work lives and our personal health are intertwined," the institute's director, Dr. John Howard, said in a CDC news release. "This concept of total worker health, which involves creating an environment of well-being both at home and at work, is an important aspect of the American economy, as we depend on able and productive workers."
In conducting the study, the researchers examined national survey data collected between 2005 and 2008 on 38,000 workers in the private sector. The investigators found that health care workers and technicians who did not have paid sick leave were 18 percent more likely to suffer a nonfatal work-related injury than their peers with similar jobs who did have access to paid sick leave.
The study also found that construction workers without paid sick leave were 21 percent more likely to sustain a nonfatal work-related injury than construction workers who did have this benefit.
If sick or stressed workers are not able to take time off from work, they may be at greater risk for injuries, the study authors warned. Previous studies have reported that sleep deprivation, fatigue and certain medications may contribute to nonfatal workplace injuries, they added.
"Many workers may feel pressured to work while they are sick, out of fear of losing their income," the study's lead researcher, Abay Asfaw, said in the news release. "If fewer people work while they are sick, this could lead to safer operations and fewer injuries in the workplace."
The study authors also pointed out that their findings support previous research that found that access to paid sick leave is associated with shorter recovery times and fewer complications from minor health problems. In addition, paid sick leave for workers could reduce the risk of spreading illnesses, particularly in day-care facilities and schools, the researchers noted.
In the United States, employers have the option to provide their workers with paid sick leave, but it's not required. The 1993 Family and Medical Leave Act mandates public- and private-sector companies to provide up to 12 weeks of leave to eligible workers, but it doesn't have to be paid leave, the authors explained in the release. In 2010, only 40 million private-sector employees in the United States had access to paid sick leave.
More research is needed to better understand how paid sick leave could benefit communities and prevent the spread of disease, the study authors concluded.
The study was released online in advance of print publication in the American Journal of Public Health.
More information
The U.S. Department of Labor has more about sick leave.

Copyright © 2012 HealthDay. All rights reserved.