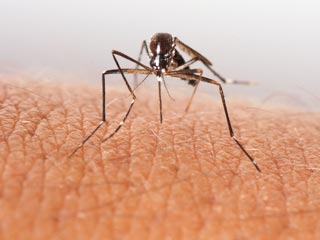 © iStockphoto / Thinkstock

Diet soda habit as bad for teeth as meth addiction
Heavy consumption of diet soda can damage teeth as badly as methamphetamine or crack cocaine, a new study contends.

U.S. teen birth rate plummets
Teen birth rates in the United States are dropping sharply, especially among Hispanic teens, according to a new government report.

Too few kids use fast-food calorie info
Kids who eat fast food at least twice a week are 50 percent less likely to use calorie and nutritional information than kids who eat fast food less often.

American Cancer Society celebrates 100 years of progress
The American Cancer Society, which is celebrating on Wednesday a century of fighting a disease once viewed as a death sentence, is making a pledge to put itself out of business.

Simple steps can protect pets in weather disasters
In the aftermath of this week's deadly tornado, many people in Oklahoma are not only struggling to care for children and relatives, but also their pets.

More kids getting donor organs, but gaps persist
Over the last decade, the number of American children who die each year awaiting an organ donation dropped by more than half, new research reveals. And increasing numbers of children are receiving donor organs.

Americans still making unhealthy choices
The overall health of Americans isn't improving much, with about six in 10 people either overweight or obese and large numbers engaging in unhealthy behaviors like smoking, heavy drinking or not exercising.

Weather worries can threaten a child's mental health
The monstrous tornado that devastated Moore, Okla., on Monday, killing dozens of adults and children, is a stunning example of violent weather that can affect a child's mental well-being.

Student suicide may spur similar thoughts in teens
When a classmate commits suicide, teens are more likely to consider or attempt suicide themselves, according to a new study.

Sleepless nights may hurt school performance of kids with asthma
Urban elementary school children with poorly controlled asthma are likely to experience sleep problems and suffer academically, new research indicates.

THURSDAY, Aug. 2 (HealthDay News) -- With 241 cases of West Nile virus and four related deaths reported so far this year, the United States is experiencing the biggest spike in the mosquito-borne illness since 2004, health officials report.
Eighty percent of these infections have occurred in three states -- Texas, Mississippi and Oklahoma -- which have seen earlier activity than usual. Overall, 42 states had detected West Nile virus infections in people, birds or mosquitoes as of July 31, the U.S. Centers for Disease Control and Prevention said Wednesday.
"It is not clear why we are seeing more activity than in recent years," Dr. Marc Fischer, medical epidemiologist with agency's Arboviral Diseases Branch, said in a CDC news release. "Regardless of the reasons for the increase, people should be aware of the West Nile virus activity in their area and take action to protect themselves and their family."
Typically, the greatest risk for infection with West Nile virus occurs from June through September, with cases peaking in mid-August. But changes in the weather, the number of infected mosquitoes and human behavior can all influence when and where outbreaks of the virus occur, the CDC noted.
The best way to protect yourself from West Nile virus is to avoid getting bitten by mosquitoes. CDC officials recommend the following protective measures:
Use insect repellents when outside.
Wear long sleeves and pants at dawn and dusk.
Install or repair window and door screens.
Use air conditioning whenever possible.
Do not leave standing water outside in open containers, such as flowerpots, buckets and kiddie pools.
People infected with the West Nile virus can develop fever, headache, body aches, joint pains, vomiting, diarrhea or rash. In more extreme cases, the virus can lead to serious neurologic illness, such as encephalitis or meningitis (inflammation of the brain or surrounding tissues), or death. People older than 50 and those with certain medical conditions, such as cancer, diabetes, hypertension, kidney disease and organ transplants, are at greater risk for serious illness.
Although most people with mild cases of West Nile virus will recover on their own, the CDC recommends that anyone who develops symptoms of the illness should see their doctor right away.
More information
The U.S. National Institutes of Health provides more information on West Nile virus.

Copyright © 2012 HealthDay. All rights reserved.