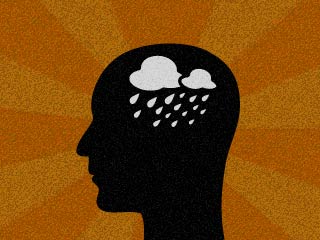 Americans still making unhealthy choices
The overall health of Americans isn't improving much, with about six in 10 people either overweight or obese and large numbers engaging in unhealthy behaviors like smoking, heavy drinking or not exercising.

More kids getting donor organs, but gaps persist
Over the last decade, the number of American children who die each year awaiting an organ donation dropped by more than half, new research reveals. And increasing numbers of children are receiving donor organs.

Weather worries can threaten a child's mental health
The monstrous tornado that devastated Moore, Okla., on Monday, killing dozens of adults and children, is a stunning example of violent weather that can affect a child's mental well-being.

Student suicide may spur similar thoughts in teens
When a classmate commits suicide, teens are more likely to consider or attempt suicide themselves, according to a new study.

Sleepless nights may hurt school performance of kids with asthma
Urban elementary school children with poorly controlled asthma are likely to experience sleep problems and suffer academically, new research indicates.

Genes may boost woman's risk of postpartum depression
Pregnant women with specific alterations in two genes may be at increased risk of suffering depression after giving birth, a small new study suggests.

Racial disparities seen in U.S. lung cancer treatment
Racial disparities exist in the treatment of non-small cell lung cancer among hospitals in the United States, according to a large new study.

Favorite music may ease anxiety for patients
Music can help soothe the fear and anxiety of critically ill patients who have been placed on ventilators, reducing both their stress and their need for sedatives, according to a new study.

Revised sunscreen labels should help consumers make wiser choices
Dermatologists are saying that new federally mandated labeling laws for sunscreens should help Americans make smarter choices when it comes to products that provide the best sun protection.

Living near major roadways in pregnancy tied to respiratory woes in children
A child whose mother lived near heavy traffic while pregnant faces a relatively higher risk for developing a respiratory infection before the age of 3, a new study suggests.

By Maureen Salamon
HealthDay Reporter
SATURDAY, Aug. 4 (HealthDay News) -- For good health, be sure to eat fruits and vegetables, exercise regularly and lie as seldom as possible.
A Notre Dame researcher is hoping this tongue-in-cheek advice will someday take hold, based on results of a "science of honesty" study she completed that showed tangible mental and physical health benefits among those who significantly reduced their everyday lies.
Half of 110 participants were told to stop telling major or minor ("white") lies for 10 weeks, while the other half (the "control" group) was given no special instructions about lying. When those in the no-lie group told three fewer white lies than in other weeks, they complained less of headaches, sore throats, tenseness, anxiety and other problems than those in the control group.
"The link was that clear," said study author Anita Kelly, a professor of psychology, who is scheduled to present the research Saturday at the American Psychological Association's annual meeting in Orlando, Fla. "Not lying was clearly associated with better health for those individuals . . . I think it's a compelling way to look at it."
Prior research indicates that Americans average 11 lies per week, from the little white lies to save face or falsely compliment others to whoppers about integrity, fidelity or other serious matters. Kelly said her study differs from most of the scientific literature because it didn't focus on how to detect a liar, but on the potential health ramifications of doing the naughty deed.
In addition to experiencing three or four fewer mental health and physical issues in a given week that coincided with less lying -- compared to one or two fewer among control group members who also happened to lie less -- participants reported that their close personal relationships had improved and their social interactions had gone more smoothly.
The 110 people ranged from ages 18 to 71 and hailed from both genders, several ethnicities and all income levels. All came to a laboratory each week to complete health and relationship questionnaires and to take a polygraph test assessing the number of major and minor lies they had told that week.
"I think lying can cause a lot of stress for people, contributing to anxiety and even depression," said Dr. Bryan Bruno, acting chairman of the department of psychiatry at Lenox Hill Hospital in New York City. "Lying less is not only good for your relationships, but for yourself as an individual. People might recognize the more devastating impact lying can have on relationships, but probably don't recognize the extent to which it can cause a lot of internal stress."
At the end of the 10-week study, some participants had devised clever ways to avoid lying. Kelly noted that some realized they could simply tell the truth about their daily accomplishments rather than exaggerate, while others responded to a troubling question with another question to distract the person. They also stopped making false excuses for running late or failing to finish tasks.
"I think white lies are trouble, not just major lies," she said. "The goal doesn't have to be the absolute absence of lies . . . the goal would be a reduction in lies. What people can do is to commit themselves to lying less."
Research presented at scientific meetings should be considered preliminary until published in a peer-reviewed journal.
More information
The American Academy of Child & Adolescent Psychiatry offers tips on children and lying.

Copyright © 2012 HealthDay. All rights reserved.