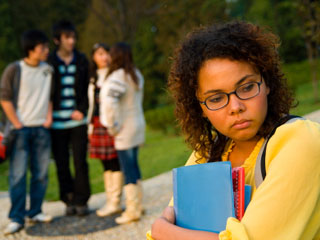 © iStockphoto.com / Robert Churchill

Many can blame family for their bunions
If you've got bunions, chances are others in your family suffer from the common foot disorder, with a new study finding the condition is often passed down from parents to children.

ADHD in childhood may raise risk for obesity in adulthood
Boys who are diagnosed with attention deficit-hyperactivity disorder (ADHD) are twice as likely to become obese adults as those who didn't have the disorder when they were young, a new 30-year study shows.

Latest edition of psychiatry's 'bible' launched amid controversy
As the American Psychiatric Association unveils the latest edition of what is considered the "bible" of modern psychiatry this weekend, the uproar over its many changes continues.

Swallowing magnets can be fatal for children
Children who swallow high-powered magnets often need surgery and other invasive procedures to remove the objects, according to a new study.

Study links coffee to lower risk for rare liver disease
Just a few extra cups of coffee each month might help prevent the development of an autoimmune liver disease known as primary sclerosing cholangitis (PSC), a new study suggests.

Heart attack? Doctors soon may have an app for that
There are apps that turn your smartphone into a metal detector, a musical instrument and a GPS system, and now there's an app that may help doctors save your life if you're having a heart attack.

Managing seasonal allergies
Although spring arrived late this year in parts of the United States, the summer allergy season will still be strong, according to a sinus expert at the University of Alabama at Birmingham.

'Nonsmoking' hotel rooms may not fully protect guests
People who opt for nonsmoking rooms in hotels with a partial smoking ban are not fully protected from harmful exposure to so-called "thirdhand" smoke, according to a new study.

Cellphone use may reveal your dominant brain
New research suggests the dominant side of your brain may make the call on which ear you choose to use while talking on your cellphone.

High-frequency noise boosts math skills in study
Scientists report that they were able to improve the math-calculation skills of college students by buzzing their brains with doses of random high-frequency noise.

SATURDAY, Aug. 4 (HealthDay News) -- Face-to-face bullying is far more common than cyberbullying among youth and should be the main focus of prevention programs, according to an expert.
Psychologist Dan Olweus, of the University of Bergen, in Norway, said his findings in several large-scale studies challenge the widespread belief that cyberbullying is the major problem. He was scheduled to present his research Saturday at the American Psychological Association's annual meeting in Orlando, Fla.
"Claims by the media and researchers that cyberbullying has increased dramatically and is now the big school-bullying problem are largely exaggerated," Olweus said in an APA news release. "There is very little scientific support to show that cyberbullying has increased over the past five to six years, and this form of bullying is actually a less frequent phenomenon."
His study of about 450,000 U.S. students in grades three to 12 found that 18 percent of students said they had been verbally bullied and about 5 percent said they had been cyberbullied. About 10 percent said they had verbally bullied others and 3 percent said they had cyberbullied others.
In another study of 9,000 Norwegian students in grades four to 10, Olweus found that 11 percent said they had been verbally bullied, 4 percent had been cyberbullied, 4 percent had verbally bullied others, and 1 percent had cyberbullied others.
Other studies showed that 80 percent to 90 percent of students who were cyberbullied also experienced traditional forms of bullying such as verbal and physical abuse, as well as being the subject of false, hurtful rumors.
"These results suggest that the new electronic media have actually created few 'new' victims and bullies," Olweus said. "To be cyberbullied or to cyberbully other students seems to a large extent to be part of a general pattern of bullying where use of electronic media is only one possible form, and a form with low prevalence."
He noted that children targeted by cyberbullying can experience depression, anxiety, poor self-esteem and suicidal thoughts.
"However, it is difficult to know to what extent these problems actually are a consequence of cyberbullying itself," Olweus said. "As we've found, this is because the great majority of cyberbullied children and youth are also bullied in traditional ways, and it is well documented that victims of traditional bullying suffer from the bad treatment they receive."
"Nonetheless, there are some forms of cyberbullying -- such as having painful or embarrassing pictures or videos posted -- which almost certainly have negative effects," he added. "It is therefore important also to take cyberbullying seriously both in research and prevention."
Because this study was presented at a medical meeting, the data and conclusions should be viewed as preliminary until published in a peer-reviewed journal.
More information
The Nemours Foundation offers parents tips to help children deal with bullies.

Copyright © 2012 HealthDay. All rights reserved.