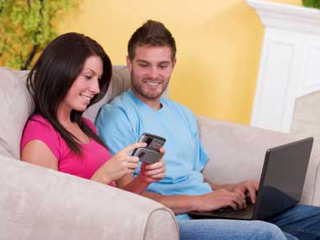 © iStockphoto.com / Gene Chutka

Many can blame family for their bunions
If you've got bunions, chances are others in your family suffer from the common foot disorder, with a new study finding the condition is often passed down from parents to children.

ADHD in childhood may raise risk for obesity in adulthood
Boys who are diagnosed with attention deficit-hyperactivity disorder (ADHD) are twice as likely to become obese adults as those who didn't have the disorder when they were young, a new 30-year study shows.

Latest edition of psychiatry's 'bible' launched amid controversy
As the American Psychiatric Association unveils the latest edition of what is considered the "bible" of modern psychiatry this weekend, the uproar over its many changes continues.

Swallowing magnets can be fatal for children
Children who swallow high-powered magnets often need surgery and other invasive procedures to remove the objects, according to a new study.

Study links coffee to lower risk for rare liver disease
Just a few extra cups of coffee each month might help prevent the development of an autoimmune liver disease known as primary sclerosing cholangitis (PSC), a new study suggests.

Heart attack? Doctors soon may have an app for that
There are apps that turn your smartphone into a metal detector, a musical instrument and a GPS system, and now there's an app that may help doctors save your life if you're having a heart attack.

Managing seasonal allergies
Although spring arrived late this year in parts of the United States, the summer allergy season will still be strong, according to a sinus expert at the University of Alabama at Birmingham.

'Nonsmoking' hotel rooms may not fully protect guests
People who opt for nonsmoking rooms in hotels with a partial smoking ban are not fully protected from harmful exposure to so-called "thirdhand" smoke, according to a new study.

Cellphone use may reveal your dominant brain
New research suggests the dominant side of your brain may make the call on which ear you choose to use while talking on your cellphone.

High-frequency noise boosts math skills in study
Scientists report that they were able to improve the math-calculation skills of college students by buzzing their brains with doses of random high-frequency noise.

TUESDAY, Aug. 7 (HealthDay News) -- When it comes to human courtship, a little silliness and kidding around might help ensure success, scientists say.
Unlike other mammals, that tend to get down to business as they seek a mate, humans keep their sense of "playfulness" with each other well into adulthood, according to researchers at Pennsylvania State University.
That injection of fun into the courtship ritual may be rooted in human evolution, they noted, and people who possess more playfulness may be demonstrating positive qualities to potential long-term mates.
"Humans and other animals exhibit a variety of signals as to their value as mates," Garry Chick, professor and head of the department of recreation, park and tourism management, said in a university news release. For example, "just as birds display bright plumage or coloration, men may attract women by showing off expensive cars or clothing," he said.
"In the same vein, playfulness in a male may signal to females that he is nonaggressive and less likely to harm them or their offspring," Chick said. "A woman's playfulness, on the other hand, might signal her youth and fertility."
In conducting the study, the researchers surveyed college students, including 164 men and 89 women, ranging in age from 18 to 26. They asked the participants to rank a total of 16 possible characteristics they might seek in a potential mate, including "playful," "sense of humor" and "fun loving."
Of all the characteristics, "sense of humor" was the second most important quality to women in the men they sought. Ranking third and fourth respectively among the women were "fun loving" and "playful."
Meanwhile, the men were more likely than the women to seek a mate with the following traits: "physically attractive," "healthy," and "good heredity." The researchers pointed out that these qualities are a sign of female fertility.
"The fact that the subjects tended to rank 'sense of humor,' 'fun loving' and 'playful' at or near the top of the list of 16 characteristics does not mean that the mates they have selected or will select will actually exhibit these traits," Chick stressed.
"In addition, the results may be skewed by the fact that most of the study subjects were college students from a western culture," he added. "Despite these caveats, it seems to us that signaling one's virtues as a potential long-term mate through playfulness is not far-fetched. Our results suggest that adult playfulness may result from sexual selection and signal positive qualities to potential long-term mates."
The study was published online in the August issue of the American Journal of Play.
More information
Stanford University provides more information on natural selection.

Copyright © 2012 HealthDay. All rights reserved.