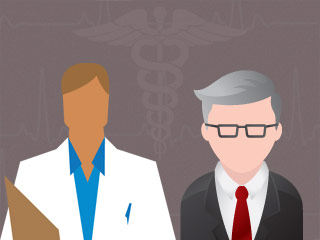 Genes may boost woman's risk of postpartum depression
Pregnant women with specific alterations in two genes may be at increased risk of suffering depression after giving birth, a small new study suggests.

Racial disparities seen in U.S. lung cancer treatment
Racial disparities exist in the treatment of non-small cell lung cancer among hospitals in the United States, according to a large new study.

Favorite music may ease anxiety for patients
Music can help soothe the fear and anxiety of critically ill patients who have been placed on ventilators, reducing both their stress and their need for sedatives, according to a new study.

Revised sunscreen labels should help consumers make wiser choices
Dermatologists are saying that new federally mandated labeling laws for sunscreens should help Americans make smarter choices when it comes to products that provide the best sun protection.

Living near major roadways in pregnancy tied to respiratory woes in children
A child whose mother lived near heavy traffic while pregnant faces a relatively higher risk for developing a respiratory infection before the age of 3, a new study suggests.

Noise, dirty air may be double whammy for the heart
Air pollution and noise pollution both may boost the risk of heart disease, new research from Germany suggests.

Many can blame family for their bunions
If you've got bunions, chances are others in your family suffer from the common foot disorder, with a new study finding the condition is often passed down from parents to children.

ADHD in childhood may raise risk for obesity in adulthood
Boys who are diagnosed with attention deficit-hyperactivity disorder (ADHD) are twice as likely to become obese adults as those who didn't have the disorder when they were young, a new 30-year study shows.

Latest edition of psychiatry's 'bible' launched amid controversy
As the American Psychiatric Association unveils the latest edition of what is considered the "bible" of modern psychiatry this weekend, the uproar over its many changes continues.

Swallowing magnets can be fatal for children
Children who swallow high-powered magnets often need surgery and other invasive procedures to remove the objects, according to a new study.

WEDNESDAY, Aug. 8 (HealthDay News) -- Older people who engage in balance and strength training can significantly reduce their risk of falling, a new study suggests.
Researchers from Australia found that incorporating these exercises into routine activities reduced falls among the elderly by nearly one-third. However, less than 10 percent of older people regularly participate in strength training and even fewer exercise to improve their balance, according to study author Lindy Clemson, a professor in occupational therapy and aging at the University of Sydney, and colleagues.
Their study involved more than 300 men and women aged 70 or older, all of whom had fallen at least twice or injured themselves in a fall in the preceding year. The researchers assigned the participants to one of three exercise programs.
One group followed what the researchers called the "Lifestyle-integrated Functional Exercise" program. This program incorporated balance and lower limb strength training into the participants' daily routines. By following this program, the older people worked on their strength and balance while they walked, stepped over objects and moved from sitting to standing.
The second group was given a structured exercise program to complete three times a week using ankle cuff weights. The third group, the "control" group, was assigned gentle "sham" exercises.
All of the groups recorded any falls they had over the course of one year. The researchers also measured their static and dynamic balance, ankle, knee and hip strength, and examined their daily living activities and quality of life.
Clemson and colleagues estimated that the lifestyle-integrated exercise group had a 31 percent reduction in rate of falls, compared to the control group. The lifestyle-integrated exercise participants also improved both static and dynamic balance and ankle strength. Moreover, the study showed they had enhanced function and participation in daily activities.
Participants in the lifestyle-integrated exercise group also adhered to their program better than the older people in the other two groups, according to the report published Aug. 7 in the online edition of BMJ.
The drop in the rate of falls for the participants in the structured exercise group was insignificant, the authors noted in a journal news release.
The lifestyle-integrated exercise program "provides an alternative to traditional exercise for older people to reduce falls, to improve function in doing activities and to enhance participation in daily life," the researchers concluded.
The author of an accompanying editorial agreed.
"Therapeutic exercises, education and physical activities need to be sustainable, enjoyable and effective over the long term," Meg Morris, professor from the University of Melbourne, explained in the editorial. "The belief that falls should be accepted and tolerated as part of the aging process is a myth that needs dispelling. Many falls can and should be prevented."
More information
The U.S. Centers for Disease Control and Prevention has more about older people and falls.

Copyright © 2012 HealthDay. All rights reserved.