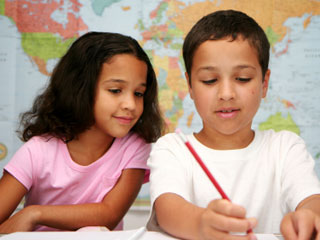 © iStockphoto.com

Many can blame family for their bunions
If you've got bunions, chances are others in your family suffer from the common foot disorder, with a new study finding the condition is often passed down from parents to children.

ADHD in childhood may raise risk for obesity in adulthood
Boys who are diagnosed with attention deficit-hyperactivity disorder (ADHD) are twice as likely to become obese adults as those who didn't have the disorder when they were young, a new 30-year study shows.

Latest edition of psychiatry's 'bible' launched amid controversy
As the American Psychiatric Association unveils the latest edition of what is considered the "bible" of modern psychiatry this weekend, the uproar over its many changes continues.

Swallowing magnets can be fatal for children
Children who swallow high-powered magnets often need surgery and other invasive procedures to remove the objects, according to a new study.

Study links coffee to lower risk for rare liver disease
Just a few extra cups of coffee each month might help prevent the development of an autoimmune liver disease known as primary sclerosing cholangitis (PSC), a new study suggests.

Heart attack? Doctors soon may have an app for that
There are apps that turn your smartphone into a metal detector, a musical instrument and a GPS system, and now there's an app that may help doctors save your life if you're having a heart attack.

Managing seasonal allergies
Although spring arrived late this year in parts of the United States, the summer allergy season will still be strong, according to a sinus expert at the University of Alabama at Birmingham.

'Nonsmoking' hotel rooms may not fully protect guests
People who opt for nonsmoking rooms in hotels with a partial smoking ban are not fully protected from harmful exposure to so-called "thirdhand" smoke, according to a new study.

Cellphone use may reveal your dominant brain
New research suggests the dominant side of your brain may make the call on which ear you choose to use while talking on your cellphone.

High-frequency noise boosts math skills in study
Scientists report that they were able to improve the math-calculation skills of college students by buzzing their brains with doses of random high-frequency noise.

THURSDAY, Aug. 9 (HealthDay News) -- Children who speak more than one language seem to have a learning advantage: Being bilingual can improve children's problem-solving skills and creative thinking, a new study suggests.
The mental sharpness needed to switch between two languages may develop skills that boost other types of thinking, explained researchers from the University of Strathclyde in Glasgow, Scotland.
"Bilingualism is now largely seen as being beneficial to children but there remains a view that it can be confusing, and so potentially detrimental to them," study leader Fraser Lauchlan, a lecturer at the University of Strathclyde's School of Psychological Sciences & Health, said in a university news release. "Our study has found that it can have demonstrable benefits, not only in language but in arithmetic, problem-solving and enabling children to think creatively."
The study involved 121 children roughly 9 years old in Scotland and Sardinia who spoke English or Italian. Of these children, 62 were bilingual and also spoke Gaelic or Sardinian. The children were given set tasks in English or Italian. Specifically, they were asked to reproduce patterns of colored blocks, orally repeat a series of numbers, define words and solve mental math problems.
The bilingual children performed much better on the tasks than those who spoke only one language, the investigators found.
"We also assessed the children's vocabulary, not so much for their knowledge of words as their understanding of them. Again, there was a marked difference in the level of detail and richness in description from the bilingual pupils," said Lauchlan, who is also a visiting professor at the University of Cagliari in Sardinia.
"We also found they had an aptitude for selective attention -- the ability to identify and focus on information which is important, while filtering out what is not -- which could come from the 'code-switching' of thinking in two different languages," Lauchlan added.
The study authors pointed out that the bilingual children who spoke Gaelic performed better than those who spoke Sardinian. They suggested the Gaelic-speaking children may have benefitted from the formal teaching of the language and its extensive literature. In contrast, Sardinian has a largely oral tradition with no standardized form of the language.
The study was released online in advance of print publication in the International Journal of Bilingualism.
More information
The U.S. National Institutes of Health provides more information on bilingual effects in the brain.

Copyright © 2012 HealthDay. All rights reserved.