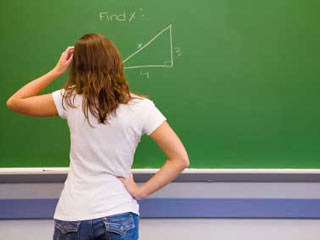 © iStockphoto.com / Paul Kline

Americans still making unhealthy choices
The overall health of Americans isn't improving much, with about six in 10 people either overweight or obese and large numbers engaging in unhealthy behaviors like smoking, heavy drinking or not exercising.

Genes may boost woman's risk of postpartum depression
Pregnant women with specific alterations in two genes may be at increased risk of suffering depression after giving birth, a small new study suggests.

Racial disparities seen in U.S. lung cancer treatment
Racial disparities exist in the treatment of non-small cell lung cancer among hospitals in the United States, according to a large new study.

Favorite music may ease anxiety for patients
Music can help soothe the fear and anxiety of critically ill patients who have been placed on ventilators, reducing both their stress and their need for sedatives, according to a new study.

Revised sunscreen labels should help consumers make wiser choices
Dermatologists are saying that new federally mandated labeling laws for sunscreens should help Americans make smarter choices when it comes to products that provide the best sun protection.

Living near major roadways in pregnancy tied to respiratory woes in children
A child whose mother lived near heavy traffic while pregnant faces a relatively higher risk for developing a respiratory infection before the age of 3, a new study suggests.

Noise, dirty air may be double whammy for the heart
Air pollution and noise pollution both may boost the risk of heart disease, new research from Germany suggests.

Many can blame family for their bunions
If you've got bunions, chances are others in your family suffer from the common foot disorder, with a new study finding the condition is often passed down from parents to children.

ADHD in childhood may raise risk for obesity in adulthood
Boys who are diagnosed with attention deficit-hyperactivity disorder (ADHD) are twice as likely to become obese adults as those who didn't have the disorder when they were young, a new 30-year study shows.

Latest edition of psychiatry's 'bible' launched amid controversy
As the American Psychiatric Association unveils the latest edition of what is considered the "bible" of modern psychiatry this weekend, the uproar over its many changes continues.

By Denise Mann
HealthDay Reporter
MONDAY, Aug. 20 (HealthDay News) -- Children younger than 3 who have even one surgical procedure requiring general anesthesia may be more likely to have deficits in language and abstract reasoning at age 10, a new study suggests.
Australian researchers gave neuropsychological tests to more than 2,600 children; a little more than 300 were exposed to anesthesia before the age of 3 and nearly 2,300 were not. The tests measured language, cognitive function, motor skills and behavior at age 10. Previous studies have relied on parent or teacher assessments, standardized tests and school grades to assess learning delays in children exposed to anesthesia.
"Children who were exposed to anesthesia had lower scores in language and abstract reasoning at age 10," said study author Dr. Caleb Ing, a pediatric anesthesiologist at Columbia University College of Physicians and Surgeons in New York City. Even a single exposure was associated with an increased risk of such deficits, the study showed.
Research in baby rodents has shown that anesthesia interferes with brain development, but it is too early to say how or even if anesthesia affects a child's brain. The new study was observational, so it is impossible to tell whether these deficits were caused by the anesthesia, the actual surgery or even the underlying reason for the procedure. The findings appear online Aug. 20 and in the September print issue of the journal Pediatrics.
Many parents are overwhelmed with fear when their child needs surgery, but these study results are no reason to delay potentially lifesaving surgical or diagnostic procedures, Ing noted.
"There are risks associated with avoiding or delaying procedures," he said. "Talk to the surgeon and pediatrician to see if it is best to proceed. If your child needs surgery involving general anesthesia, it is best to choose an anesthesiologist who routinely treats children."
Dr. Cheryl Gooden, a pediatric anesthesiologist at Mount Sinai School of Medicine in New York City, agreed. She said she routinely counsels parents about the risks associated with anesthesia, but potential learning delays are not part of this discussion unless the parent brings it up -- and they won't be in the near future either.
"This study still leaves a lot of unanswered questions," Gooden said. "We still have to prove that the anesthetic exposure is the potential or only causative agent leading to these neurodevelopmental problems. The evidence isn't there yet."
More information
Find out more on the use of anesthesia in kids at International Anesthesia Research Society.

Copyright © 2012 HealthDay. All rights reserved.