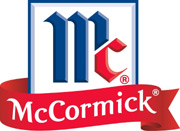 Recipe Provided by McCormick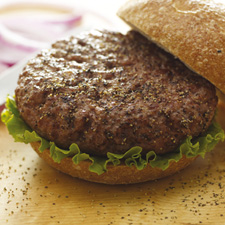 McCormick® Smokehouse Ground Black Pepper infuses burgers with applewood smoke flavor.
Makes 4 servings
Prep Time: 10 minutes
Cook Time: 12 minutes
1 pound ground beef
1 tablespoon McCormick® Minced Onions
1/2 to 1 teaspoon McCormick® Smokehouse Ground Black Pepper
1/2 teaspoon McCormick® Garlic Salt
4 hamburger rolls
Lettuce, tomato and onion (optional)

1. Mix ground beef and seasonings in large bowl. Shape into 4 patties.
2. Broil, grill or pan-fry 4 to 6 minutes per side or until burgers are cooked through (internal temperature of 160°F).
3. Serve burgers on toasted rolls. Sprinkle with additional Smokehouse Pepper, if desired. Garnish with desired condiments and toppings.

Nutrition Information per 1 serving

Calories: 327 Sodium: 513 mg

Fat: 15 g Carbohydrates: 22 g

Cholesterol: 77 mg Fiber: 1 g

Protein: 26 g